3 Ways to Manifest the Life and Business of Your Dreams
In recent years, the idea of manifestation, the belief that you can create your reality through thought and intention, has become very mainstream due to the publication of popular books like The Secret and The Law of Attraction. The once very "woo-woo" subject has been broken down, explained, and become more grounded. Leaders and successful entrepreneurs like Oprah Winfrey swear by manifestation and its role in their success. While science is still catching up with this practice, research is beginning to support this concept. 
What Manifestation Is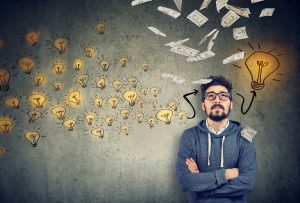 Before diving into creating the life and business you desire most, it's essential to understand what manifestation is and is not. Technically speaking, "manifestation" means bringing an idea to reality. Through practicing manifestation, it is believed that you can draw your desires towards yourself by aligning your thoughts and ideas. Manifesting is typically done through daily practices around mindset, gratitude, and intention. Essentially, it is a holistic approach to goal setting. 
What Manifestation Is Not
Manifestation is not sitting around waiting for your daydreams to come true. While this idea sounds great, you won't see the results you're striving for without action to back it up. Unfortunately, this misconception and misinformation around the daydreamy aspect of this practice often give it a lousy reputation. Contrary to some beliefs, attracting your dream life requires conscious action, effort, and intention to work successfully. 
3 Ways to Start Manifesting
Write Down Your Goals
An easy way to attract your dream life or business is by clearly explaining your goals and writing them down. A noteworthy manifestation practice supporting you in this is "future self-scripting." For this practice, you must: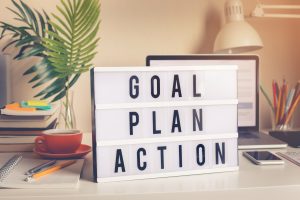 Pull out a journal

Write your goals in the present tense as if they have already happened. For example, if you are trying to bring in more income in your business, you could get very specific about how that would make you feel, what you would do with the money, and how your life would look. 
Have fun with it, and allow yourself to dream and get excited!
After writing your goals, you must believe you can achieve them and create a plan to get there! Research shows that our expectations, negative or positive, tend to be confirmed. If we expect to bring our idea to life or reach our goal, we're more likely to.
Make A Vision Board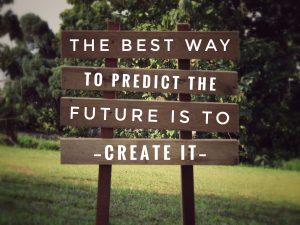 The practice of creating a vision board is prevalent within the world of consciously creating your reality. A vision board can act as a visual representation of your goals, dreams, and desires. These boards typically have goal-related pictures, words, or phrases on them. They are easy and affordable to make. All you have to do is:
Select pictures online or in a magazine that represent the goals you are currently working on achieving

Cut them out and paste them on a poster board. For example, if you are trying to manifest your first 10k month, you can select an image of "$10,000," or if you are hoping to get to a point in your business where you get to go on a free trip to a tropical place, you would select pictures of this destination and put them on your board. 

Place it somewhere you will see it often. For some people, it might be their phone.

Here are five vision board apps

.
When you look at your vision board, you should feel reminded, re-inspired, and excited about the reality you are creating! 
Practice Gratitude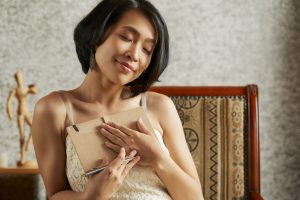 It is believed that practicing Gratitude speeds up the process of manifesting your desires. Why? Because those who regularly practice gratitude have proven to feel happier! Why does this matter when manifesting? Because research done by Dr. Barbara Fredrickson shows that people who are generally happy and positive attract more opportunities, have better relationships, and seem to be able to manifest what they set their minds to more easily. 
Check out this gratitude journal to implement this powerful practice into your life!
Conclusion
Every freelancer, independent contractor, and small business owner deserves to create the life and business of their dreams! These three manifestation techniques work for most people and are a great place to get started if you're new to the practice! Try them out and determine which ones you enjoy most. Maybe you'll find some you don't resonate with — that's okay. Find what works best for you, stay consistent, and watch your life, business, and mindset shift! 
Join NFICA Today
With Omicron running rampant, there has never been a better time to talk to a doctor from the safety of your own home.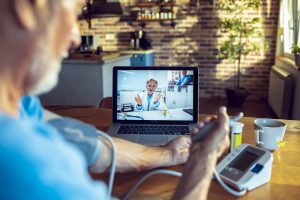 Whether you or a family member are experiencing symptoms, a visit with a doctor may be out of reach. HealthiestYou by Teladoc is just the answer!
At only $9 a month, you get 24/7 unlimited access to over 8,000 U.S. board-certified doctors via phone or video chat. Doctors can diagnose, treat and prescribe medicine.
For just $9 a month, here's what you get:
Unlimited access to a network of over 8,000 board-certified, licensed doctors who can diagnose, treat and prescribe medicine via phone or video chat*
Treatment for the most common ailments including allergies, bronchitis, sore throat, pink eye, and many more
Includes unlimited use for you, your spouse, and your dependents
$0 consult fee with doctor
Comparison tools to price and save on prescriptions and medical procedures
Tools to locate care within your area (emergency room, urgent care, providers, pharmacy)
Works with your current health insurance plan to locate in-network providers and track deductibles
Congratulations! Your healthcare just got a whole lot easier.