DEAR FRIENDS,
Welcome to the National Federation of Independent Contractors Association (NFICA.) We're an association dedicated to supporting your business and personal needs as an entrepreneur. We are very excited to provide you with strong tools, services and benefits to help you reach and exceed your goals in life. We also have strong plans to grow our offerings too! So, whether you are starting out day one with your new business venture or are a seasoned business owner looking to strengthen your business, we know you will find great added value in your NFICA membership.
Personally, I've had the great fortune of spending the last 39 years in the direct selling industry supporting Independent Contractors. I started out at AVON and rose to Senior Vice President, then CEO at two companies, a former Board member and Chair of the Direct Selling Association (DSA) and Chair of the Direct Selling Education (DSEF). I currently serve on the Manufacturing Jewelers and Suppliers of America Board (MJSA.) And, now proudly serving as the NFICA Executive Director.
What I've learned along the way in my career can be summed up in an African proverb. "If you want to go fast, go it alone. If you want to go far go together." I truly believe that the motto "together we're better" is the secret sauce of success in life. We can learn from each other. So, I look forward to and take seriously supporting your efforts to go farther than you ever thought possible.
Thank you for becoming a NFICA member and the Board and I are at your service.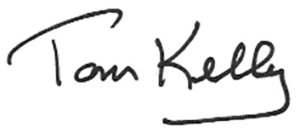 Tom Kelly
Executive Director, NFICA