7 Master Classes for Entrepreneurs That Are Worth Your Time
A master class is a course taught by someone who's a true expert in the subject matter. Master class instructors are not only experts — they're renowned for their success in their field. Some master classes are even taught by celebrities. Cultural monuments such as Martin Scorsese, Wayne Gretzky, Neil Gaiman, Malcolm Gladwell, and Danny Elfman are just a few famous faces who share their experience with interested learners using the master class model.
Not every master class is helmed by a household name, but the concept is rooted in the idea that an education from the masters should be accessible to anyone, not only those who can afford formal higher education.
Where Did Master Classes Come From?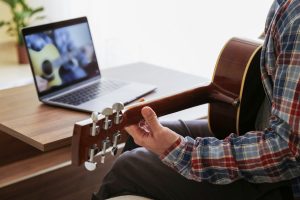 Master classes of all kinds were popularized when the online platform MasterClass was launched in 2012, but the model is actually rooted in music education; traditionally, exceptionally talented music students would be given special instruction by a master musician. Today, you can take a master class from various sources — not just MasterClass — on nearly any topic imaginable.
What Kinds of Master Classes Can You Take?
No matter what subject or skill you're interested in mastering, you'll probably find a master class covering it. Some common master class categories include:
Fine arts  
Some of the most popular master classes are the ones that help learners develop an artistic skill, either for personal enjoyment or career advancement. You can find courses covering writing, filmmaking, cooking, music, photography, and more, all taught by virtuosos.
Health and wellness 
There's also a wealth of master classes that delve into personal wellness. Your health is foundational to your success in nearly every professional pursuit, so it can be tremendously beneficial to tap into advice from leading experts on the topic of health and wellness.  
Business and entrepreneurship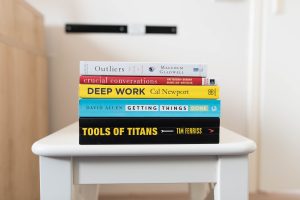 Yet another master class category in high demand is entrepreneurship. There's a mountain of opportunities for aspiring business owners and startup founders to access wisdom from the best minds in the business world. 
7 Master Classes for Entrepreneurs
A quick Google search will lead you down a rabbit hole of master classes that cover one aspect of business or another. To save you some time, we've curated a list of seven of our favorite examples to help you further your journey as an entrepreneur.
1. Turn Your Idea Into A Company 
Taught by MBA holder and CFO Chris Benjamin and hosted by Udemy, this master class is an all-inclusive guide to turning your business idea into a reality.
2.  Business Leadership
Startup founders typically juggle many different hats during the venture's infancy. If you're a founding partner, chances are, you'll be called on to serve in a leadership position at one point or another. In this master class, former Starbucks CEO Howard Shultz shares what he knows about not only being an entrepreneur but also being a leader on your team.
3.  Self-Made Entrepreneurship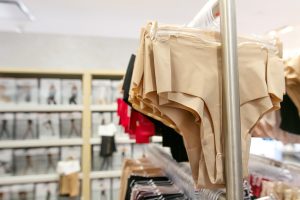 The two most common reasons new startups fail are lack of capital and lack of market need. In Sarah Blakely's (founder of Spanx and formerly the world's youngest female self-made billionaire) master class, you'll learn how to navigate these initial hurdles.
4.  The Ultimate Guide For Young Startups
Another class offered by Udemy, The Ultimate Guide to Young Startups, is a comprehensive blueprint for creating a startup and nurturing it to success. The course is taught by Leon Chaudhari, a seasoned entrepreneur, and instructor.
5.  How to Turn any Idea into a Business
In this master class, entrepreneurial prodigy Paula Mills teaches aspiring entrepreneurs how to "think disruptively, so that they can turn problems into business opportunities that create social impact."
6.  Start Your Online Business
Online businesses are more viable than ever. This master class taught by best-selling instructors Robin and Jesper will walk you through the process of launching your own small business online.
7.  Impact Entrepreneurship
This class from The Spaceship, a platform dedicated to educating entrepreneurs, is designed to "lead you through the art of building an impactful startup and launching a business that scales." A variety of experienced instructors address each stage of the startup lifecycle.
How Much Do Master Classes Cost?
Flexible pricing is one of the advantages that makes master classes more accessible than traditional higher education courses. Most master class platforms either use a subscription model or charge per class.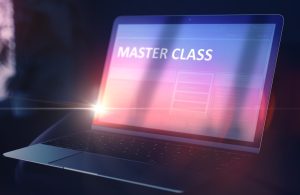 For example, Masterclass offers unlimited access to all their courses for $15 per month. You can also pay $20 or $23 per month for a plus or premium subscription that includes the options to view courses offline and stream on multiple devices simultaneously. 
On the other hand, if you're using Udemy, you can pay per course (prices are set by instructors and generally range from $10 – $200) or subscribe to different collections of courses starting at $30 per month. Other sites, like The Spaceship Academy, offer a choice between a monthly subscription and lifetime access to all courses for a single (much steeper) payment.
Conclusion
This is just a sample of the many different master classes for entrepreneurs you can find online. If you like the ones you see here, you should consider branching into more focused courses depending on which industry you're interested in.
A master class isn't a magic cheat code that will automatically launch your career into orbit, but you probably already know that. What a master class can do for you is give you a valuable opportunity to soak up knowledge from someone who's proven they understand the secrets to success. What you do with that knowledge is up to you.
Join NFICA for $5 a year
METLIFE TAKEALONG DENTAL℠ INSURANCE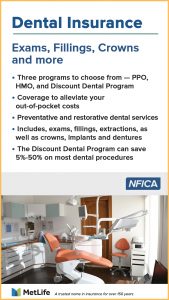 You may not enjoy it, or you may think it's a luxury, but a healthy mouth can have an impact on your overall health. Individual dental insurance is a smart option to help protect your smile and your savings.
For more detailed information, enter your zip to see the programs available to you.