AMAZON VS SHOPIFY — HOW TO DECIDE WHICH PLATFORM IS BEST FOR YOUR SMALL BUSINESS
As your small business progresses, it won't be long until you likely consider an online presence. Marketing and selling your products online can reach a wider audience than a brick-and-mortar and generate more traffic to your product. 
But choosing which avenue to explore when selling your products can be tricky. There are two notable platforms to consider that can offer value, elevate your business, and are great for beginners: Amazon and Shopify. 
Amazon Vs. Shopify – What's the Difference? 
Simply put, Amazon can be described as a complete marketplace that allows you the option for Amazon to manage your inventory and handle your distribution. On the other hand, Shopify is a platform that requires you to build and design your online shop from scratch. Amazon can put you directly in front of customers, while Shopify has the tools to create an eye-catching website that reflects your brand identity. Both of these options are great for small business owners, and it comes down to your personal preference, budget, and time. 
It might be difficult or intimidating to choose one or the other since both platforms bring value to your small business. 
Pros And Cons Of Each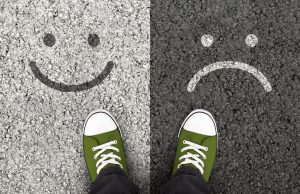 When deciding between a platform that requires you to drive your own traffic and a marketplace that practically has built-in traffic, there are several factors to consider. The platform you choose to utilize depends on how established your business is and what the budget allows. 
Shopify Pros:
Easy-to-use and flexible design that website builders at any stage can navigate 

An affordable way to build an online presence for your store 

Your store entirely belongs to you, and you won't have to worry about paying a percentage of your sales to Shopify, which is not the case for Amazon. 

Helps you solidify your brand identity 
Shopify Cons:
You are in control of meeting your marketing needs which can increase your overall budget costs 

May be subject to additional transactional fees 

You won't have Amazon's reputation as leverage to launch your business
Amazon Pros:
A great place to start drawing attention to your business since you won't be required to build the platform from scratch

Offers a "Fulfillment by Amazon" (FBA) feature where Amazon will take the reigns on all of your shipping, processing, and distribution needs 

Setup is easy, and you can begin selling your products immediately.

The FBA option has a built-in customer service component that handles any shipping and handling issues. 
Amazon Cons:
Extracts a fee of up to 40% for each purchase

Highly saturated, and the competition is much stronger

No control over your page and unable to customize your Amazon presence which could affect your brand identity. 

Fees associated with partnering with Amazon could take a large chunk of money from your budget. 
Amazon Vs. Shopify — How are They Priced?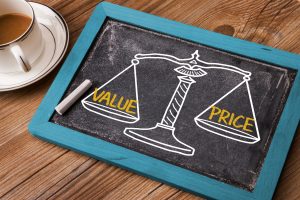 Regardless of the platform you choose, you will be faced with fees from each. And since the name of the game with small businesses is making money, you'll want to ensure the platform you choose isn't eating up hundreds of dollars of your budget, especially if you are only selling a handful of items each month. Luckily, both options offer a few price points for you to choose from. 
Amazon has two selling plans:
The professional selling plan is $39.99 a month plus any extra selling fees, which could vary depending on your product. 
The individual selling plan does not come with a monthly fee, but rather, you pay $.99 per item sold. This plan also includes additional selling fees that will vary by product. 
The individual selling plan is excellent for those who plan to sell less than 40 or so items per month. It's perfect for side hustlers and those looking to make a little extra cash. Otherwise, the professional selling plan is likely a better option for those looking to launch their small business and make it their full-time job since it comes with more perks. 
Shopify has three selling plans:
The Basic Shopify plan costs $29 a month. 
The Shopify plan costs $79 a month. 
The Advanced Shopify plan costs $299 a month. 
With the Basic plan, you'll have access to features such as an eCommerce website and blog, multichannel selling, abandoned cart recovery, and manual order creation. When you upgrade to the Advanced plan, you'll have all of those features plus 15 staff accounts, third-party calculated shipping rates, lower credit card rates, and more. 
Join The NFICA Today!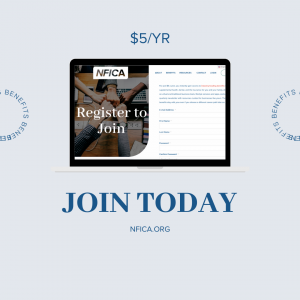 The NFICA provides entrepreneurs just like you with leading benefits at competitive prices!
Join the NFICA for only $5/yr.
You'll have access to:
🔷 HealthiestYou by Teladoc. Over 8,000 board-certified, licensed doctors who can diagnose, treat and prescribe medicine via phone or video chat.
🔷 Hospital Indemnity. A Limited Medical plan that includes physician visits, prescriptions, health screenings, and more. A good option if you can't afford major medical insurance.
🔷 Discounts on lifestyle apps and services.⠀
⠀⠀⠀⠀