HEALTH PRODUCTS
An underlying safety net can go a long way in encouraging you as an entrepreneur. That's why our health products benefits create a foundation for daily living that can help make an emergency easier to manage.
All plans – coverage is available the next day after enrollment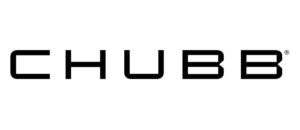 Accident & Sickness Hospital Indemnity1
Underwritten by Federal Insurance Company, a member insurer of the Chubb Group of Companies
No one plans to get sick or injured, but it is important to prepare for the unexpected. Today's healthcare plans may not cover all of the out-of-pocket expenses that can add up when an individual is in the hospital. This benefit is designed to help individuals manage the financial impact of hospitalization by providing cash indemnity benefits that can be used towards some of the out-of-pocket expenses associated with a hospital confinement by providing a fixed-cash payment to you. There is a 12 month waiting period for pre-existing conditions, but no waiting period for covered accidental injuries or sickness. Pre-existing condition means (add definition and exclusion). No health questions or exam required, and there is no benefit coordination – benefits are paid regardless of any other medical coverage you may have.
The Accident & Sickness Hospital Indemnity Benefit may provide a fixed-cash payment for:
A Hospital Stay

An ER Visit

A Physician Office Visit

Wellness

Diagnostic X-Ray and Laboratory Tests
Accident Medical Expense Plan1
Underwritten by Federal Insurance Company, a member insurer of the Chubb Group of Companies
Will reimburse the insured person for out-of-pocket medical expenses incurred as a result of a covered accident. Accidental Death and Dismemberment (AD&D) is included. No waiting period for accidental injuries.
Critical Illness1
Underwritten by Federal Insurance Company, a member insurer of the Chubb Group of Companies
Pays a fixed amount upon the diagnosis of a covered critical condition, such as cancer or heart attack. There are no deductibles. There is a 30-day waiting period.
The Critical Illness Benefit may provide a fixed-cash payment for:
Cancer

Heart & Circulatory

Paralysis & Other Loss of Use

Transplants (is this correct?)
1
This information is a brief description of the important features of this insurance plan. It is not an insurance contract. Insurance benefits are underwritten by Federal Insurance Company. Coverage may not be available in all states or certain terms may be different where required by state law. Chubb NA is the U.S.-based operating division of the Chubb Group of Companies, headed by Chubb Ltd. (NYSE:CB) Insurance products and services are provided by Chubb Insurance underwriting companies and not by the parent company itself.  This policy provides limited benefits on a fixed indemnity basis. It does not constitute comprehensive health insurance coverage (often referred to as "major medical coverage") and does not satisfy a person's individual obligation to secure the requirement of minimum essential coverage under the Affordable Care Act (ACA). For more information about the ACA, please refer to http://www.HealthCare.gov.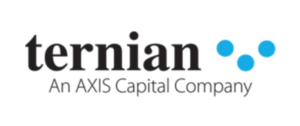 Limited Medical
Offers a highly flexible, fixed-indemnity and accident medical insurance designed to help individuals who do not have major medical coverage reduce their healthcare expenses. Inpatient Hospital waiting period 6-6-12 for pre-existing condition2. Critical Illness benefit waiting period – 90 days.
Provides cash benefits to help offset out-of-pocket costs for medical expenses related to covered accidents and serious illnesses

Guaranteed Issue – no medical questions asked at enrollment

Covers:

Physician office visits and lab tests

Inpatient Medical- pays daily benefit for covered hospitalizations

Outpatient- benefit paid to offset the unexpected medical expenses that may result from a covered accidental injury

Prescription- retail and mail-order prescription benefits up to a maximum monthly benefit

Critical Illness & AD&D- Indemnity benefits for covered accidents and illnesses
GAP Plan
Low cost way to help cover out of pocket expenses occurred by members that have a high deductible Major Medical plan.  The object is not to cover all out of pocket expenses, but to provide assistance for unexpected events such as accident, diagnosis of a critical illness or hospital stay.  The amounts of coverage usually depend on the deductible level of the Major Medical. This plan, as opposed to some GAP plans is considered a primary payer, which means it pays regardless of other medical coverage.  Pre-existing condition for Inpatient Hospital is a waiting period of 6-6-122.
1
2

 

6-6-12 pre-existing condition means any condition that was treated or diagnosed or required medication in the 6 months prior to effective date is not covered until the member is insured 6 months with no treatment for the pre-existing condition or insured for a full 12 months.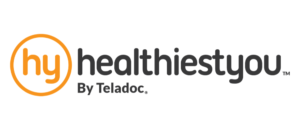 Telemedicine
$9/month. Can be added to any existing medical plan or purchased alone.  This gives you 24/7 access to a telephonic doctor who can diagnose, treat, and prescribe medication over the phone for no additional cost.  Accessed through an app on your smartphone, which uses your geographic location to find and compare prices of doctors, urgent care clinics, hospitals, and even veterinarian's in the area if serious treatment is needed, as well as prescription prices at the area pharmacy's to help get the lowest price.  If using in addition to a medical plan, the app will sync with plan to track your deductibles.
Available to members of NFICA.
LOGIN OR JOIN