BEST TIMES TO POST ON SOCIAL MEDIA
If you are an entrepreneur, freelancer, direct seller, or small business owner, you are likely to utilize social media to advertise your products and services and create an online presence. Social media allows companies of all sizes to engage with their customers personally, build brand loyalty and awareness, and update their buyers on new developments.
Why Timing Important? 
Learning the best times to post your content gives you the maximum potential for engagement, elevating your brand. When it comes to social media marketing, anything that generates engagement (such as likes, follows, comments, and shares) is fuel for your business. The more that followers engage with your content, the more likely you will reach a wider audience.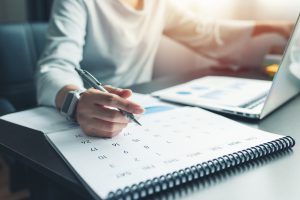 Research has shown that there are specific times of the day where users are most likely to be on their phones scrolling through social media. This is where the "best time to post" narrative comes into play. Every industry is different, and posting at the best time depends on your location, brand identity, and target audience, among other things.
The Best Times To Post
There isn't a "one size fits all" approach when posting on different platforms since many factors are considered. However, below is a"cheat sheet" of sorts to get you started while you're learning how to use your analytics tools for specific posting data.
Instagram — Tuesday 11 am-2 pm CST; Monday-Friday 11 am CST (Sprout Social 2021)
Facebook — Tuesday, Wednesday, and Friday 9 am-1 pm CST (Sprout Social 2021)
Youtube — Monday, Tuesday, and Wednesday 1 pm-3 pm CST; Thursday and Friday 11 am-2 pm CST; Saturday and Sunday 8 am-10 am CST (Entrepreneur 2021)
LinkedIn — Tuesday thru Thursday 9 am-noon CST (Sprout Social 2021). Adversely, the worst times to post are on weekends and outside of typical business hours. 
Use Analytics To Your Advantage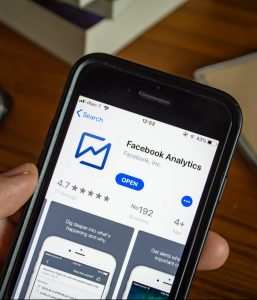 Each platform has its own set of analytics, with valuable information that can help you determine the best times to post your content. For instance, Facebook's Page Insights will show you when your Facebook fans are online. 
For Instagram, you'll find this information under your Instagram Insights. Just make sure that your profile is switched to business. 
Your LinkedIn Update metrics offer insights on the best days of the week to get the highest engagement.
Youtube analytics operates similarly and allows you to track just about anything from their Youtube Studio dashboard. Advanced mode allows you to see how long your users have watched your videos, how many views they've gotten, your subscriber count, top videos, and much more. 
Utilize Scheduling Software
Social media management software should be considered a part of your marketing strategy. Management software lets you create and schedule posts across multiple platforms in one place, saving you both time and money. 
But the best advantage to scheduling software is that most of these programs have a built-in "time optimization" tool. Meaning, they analyze the content you are posting and who your target audience is and calculate the best time to post. This takes out all of the legwork for you, leaving you only to focus on perfecting your content.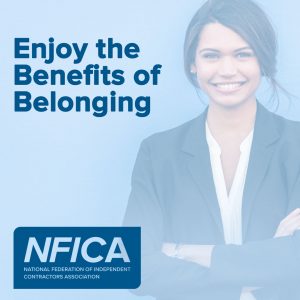 At NFICA we offer Benefits that you need as an independent contractor. These include Life Insurance at rates not available to the general public, discounts on business tools, competitive rates on Telemedicine, and health products like Critical Illness, Hospital Indemnity, and Accident Insurance! See what we have to offer.