Canva For Solopreneurs and Entrepreneurs
If you're a small business owner or entrepreneur who is ready to expand into the world of content marketing, Canva might be just what you need to help you get started. Whether you're planning a content strategy for the first time or looking for ways to update your current strategy, these tips and tricks can help you get the most out of Canva.
How To Use Canva
Marketing content can come in all different shapes and sizes. Here are a few examples of lesser-known ways you can use Canva to diversify your content strategy:
QR codes 
QR codes are a great way to provide viewers with a fast and easy way to access any content you want to promote.
Approximately half of every age demographic in the U.S. except 65+ scanned a marketing QR code during a three-month survey period in 2021. All you have to do to create a QR code in Canva is enter the URL you want to link, and Canva will generate the code for you, which you can then add to any of your designs.
YouTube Channel Art 
Adding custom art to your YouTube channel can help it reflect your brand more uniquely. Canva makes it simple to add custom art to your YouTube channel with hundreds of templates to choose from.
Video Editing
There's a mountain of competition for video content marketing—86% of businesses use video marketing to promote their brand, and two-thirds of those say they plan to maintain or increase their video usage in the next year. Your videos need to be top-notch to stand out and gain traction. Canva's free video editing tools can help you craft professional-quality videos for any device, right in your browser.
Advanced Tools   
You can use Canva to design eye-catching marketing content even if you're not a design wizard—in addition to the basic functions, some more advanced tools can help you create content that stands out with ease. For example:
Canva Live     
Canva live is an excellent tool for giving digital presentations. The live sessions are designed to make it easy to deliver presentations seamlessly, even in a remote environment. They also encourage audience participation by allowing participants to send reactions, comments, and questions in real-time.
Tidy-Up Feature
Canva's tidy-up tool can automatically space and align the elements in your design in relation to one another. You can choose the fonts, graphics, colors, or anything else you want to add, then leave it to the tidy-up feature to arrange everything. This is helpful if you aren't sure of the best arrangement, or it can just be a way to save time.
Curved Text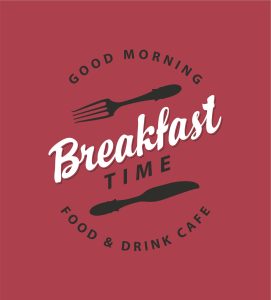 Blocks of text get boring fast and usually don't hold viewers' attention for very long. You can get creative with how you present information to your audience by using Canva's curved text feature to turn text into appealing graphics.  
Locking Elements
It's all too easy to edit one part of your design only to discover that you've accidentally affected another part of the design as well. If you're having a hard time keeping all your elements in place, don't fret! You can use Canva's locking tool to hold an element where you want it simply by selecting it and clicking on the lock icon in the Canva toolbar. If you change your mind, it's just as simple to unlock the element again.
Pro Tips
Here are some additional tips to help you design the best possible content with Canva:
Typefaces And Fonts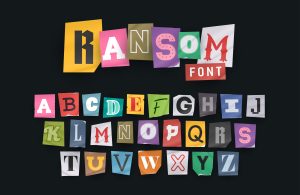 The fonts you choose have a significant impact on the effectiveness of your marketing content. One common technique is to use contrasting fonts to create a typographic hierarchy that guides the viewer's attention toward the most critical information first. Canva has a vast selection of fonts to choose from, and you can even upload your own custom fonts.
Color Scheme
Just like your font, your color scheme is also one of the most critical factors affecting engagement with your content. The palette you choose should be inviting, cohesive, and reflect your brand image. It's good practice to limit your color scheme to four colors. You can use Canva to help you determine which color combinations work best.
Resizing your design for different platforms
Canva also makes it easy to optimize your content for all kinds of devices by either entering custom dimensions or choosing from a list of sizing templates. You'll find templates that match many of the most popular formats, such as Facebook posts, online ads, or webpage banners.
A Graphic Design Solution for Small Business Owners
Canva is an excellent deal for solopreneurs and entrepreneurs who want to access the tools and develop the skills to create high-quality marketing content without a degree in graphic design. It can offer all the features you need to create unique content without the hassle of learning complex graphic design software.
Natalia Kalinska is a content marketing specialist passionate about helping entrepreneurs achieve content marketing success. Don't forget to follow Natalia on Instagram and keep an eye on her YouTube videos if you want to stay up-to-date on the latest changes and new features in Canva!
Join NFICA for $5 a year
BenefitHub is the world's leading benefits portal and discount marketplace to which our members have access.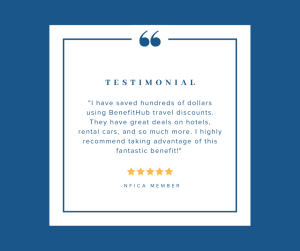 It's easy to use and features thousands of deals on the brands you know and love, including Disney, Apple, Hertz, AMC Theaters, Verizon, and discounts from your favorite local establishments. Earn Cashback Rewards from 2% – 20% on everyday purchases and big-ticket items.
There is no limit to the savings you'll find, so feel free to Shop, Save and Earn as much as you like.