CARING FOR YOUR MENTAL HEALTH IN THE START-UP CULTURE
Elon Musk had a favorite saying he learned from a friend. "Starting a company is like eating glass and staring into the abyss." It's no wonder 72% of entrepreneurs are directly or indirectly affected by mental health issues compared to just 48% of non-entrepreneurs. According to Atomico's State of European Tech Report (2019), 19% of founders felt that starting a company had contributed negatively to their wellbeing and cited balancing working and personal lives, loneliness, and securing access to talent and capital as their biggest challenges.
What Is The Root Of These Statistics?
The answer is primarily credited to the start-up culture in general. It takes a certain temperament to start your own business requiring energy, motivation, and creativity. This same temperament is also more prone to intense emotional states like depression, worthlessness, and loss of motivation.
Often an entrepreneur's entire livelihood is dependent upon success. It's not uncommon for start-up founders to stay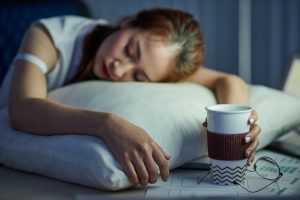 up late each night, live off take-out, and allow their physical health and mental health to suffer. The hours are demanding, and the mental capacity that it takes for a business to get off the ground can be overwhelming. This drive can quickly turn to obsession, and it becomes easy for an entrepreneur's mental health to take a nosedive.
Identifying When You Need Help
Sometimes signs of a mental health crisis can be physical, like weight changes and insomnia, while other times, they can be ambiguous. Signs to look for include:
trouble focusing, making decisions, and remembering things

feelings of worthlessness or guilt

everyone getting on your nerves

substance abuse

feelings of dread

no longer feeling pleaser in things that use to bring you joy

WebMD

 provides a more detailed list
Positive Mental Health Habits
Rather than waiting for the time when you need to seek professional help, there are things you can do to work on your mental wellbeing proactively. 
Maintain healthy connections with family and friends. This can look like a family dinner once a week or playing pick-up basketball regularly with a group of friends. 

Invest in creative outlets and hobbies like painting, gardening, or fishing, to name a few.

Journal to help keep your thoughts organized, relieve stress, and self-reflect.

Exercise at least 3x a week. Exercising releases endorphins that can improve your mood and help you feel more relaxed.

Meditate

 10 minutes each day to counteract stress and burnout.

Set positive intentions

 for how you want to live out each day. You can do this by saying them out loud or writing them down. 

Set up "do not disturb" to silence calls and notifications on your phone for one or two hours each day to reduce interruptions. 

Find a support group with fellow founders.
If you or someone you know is in crisis, please call the National Suicide Prevention Lifeline at 1-800-273-TALK (8255) or contact the Crisis Text Line by texting TALK to 741741
Join NFICA for $5 a year
Besides insightful content to help market your small business, NFICA offers entrepreneurs and independent contractors access to supplemental health and life insurance, discounts on the tools needed to run a successful business, and a quarterly newsletter featuring interviews with industry leaders and tips on improving your business and your life. Join now for exclusive access to these benefits and more.