FIVE APPS EVERY ENTREPRENEUR SHOULD USE
Smartphones have become a must-have tool in the way we do business. By way of mobile apps, they allow us to become more productive because we can do business now from anywhere with just a few swipes of our fingers.
There are apps to help you manage employees, tasks, financials, and more. There are a few that all entrepreneurs and independent contractors swear by to help save time and money, and most of all, get stuff done quickly and efficiently.
Here are five apps that should be on your radar if they're not already.
Asana is an incredibly robust task-management system that allows you to create and share projects and To-Do lists to work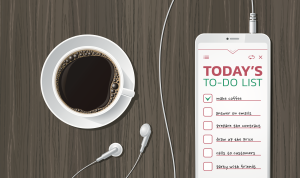 collaboratively with your team. You can set reminders for upcoming deadlines and add images, documents, and links to your lists. Create tasks, subtasks, and recurring tasks, all while prioritizing and sharing them. Asana is free for teams of up to 15 users with the restriction of a custom dashboard or a timeline view. The Premium version is $10.99. The Business version is $24.99, which includes Salesforce, Adobe, and other SaaS software integrations, as well as approvals, goals, and a workload management function to make sure you're balancing tasks evenly among your team.
Google Drive is a cloud storage system that allows you to save all of your electronic files—documents, photos, video, and audio – without taking up valuable room on your mobile device or computer. You can create folders and subfolders and share them if needed. And because it syncs with your Google account, it's integrated with Gmail, Google Docs and Sheets, and the rest of the G-Suite products, as well as the Google search engine, making searching for files in Drive very intuitive. And you can access and use it on any device. The best part? It's free for up to 100 GB, with packages that vary in size ranging from $1.99 for 200 GB to $49.99 for up 10TB.
This automatic business expense and mileage tracker helps entrepreneurs and independent contractors organize their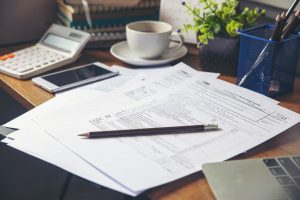 expenses and save money through tax deductions. This app takes care of all things financial in your personal and business lives and is essential to tracking your income, spending, and taxes so you can deduct expenses for your business. Hurdlr allows you to set up recurring automated labels, so you don't have to manually input your information whenever a transaction occurs. There are three different versions available with varying features – Free, Premium at $5 a month, and Pro at $100 a month.
As an entrepreneur or independent contractor, you're all about making connections. Besides social media, that usually means exchanging business cards. The problem is they are easy to lose and tend to get discarded into a pile that you tell yourself you'll eventually organize. But because these are potential business partners, you need to be able to store them quickly and efficiently in a place where you won't lose them, like your mobile device. Now you can with CamCard. This free app lets you take photos of business cards and upload all of the details into your phone contacts list and email accounts. You can also sync this data across all of your devices for easy access.
Smart Office offers the most effective communication channels designed for the Direct Selling Industry. Easy to use, reliable, and proven to positively impact profitability and growth. Best yet, NFICA members receive 30%-75% discounts on three of their best selling products!
Text Marketing – Advertise new products, events, and special offers, and meet your sales goals!
Features:
Keyword signup

Automated campaigns

Simple reporting

Polling & voting

Coupons & e-cards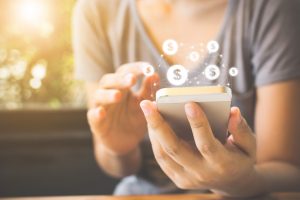 Mobile Business Phone Plan – Our business phone app for iOS and Android keeps your cell number private when taking – and making – business calls. Select a local number to promote your business and set custom office hours and enjoy unlimited US calls with HD audio!
Features:
Text alerts

Branded greetings

Optional fax

Automated reports

Call screening
Smart Office Conferencing – Tired of losing ten minutes before every meeting due to computer compatibility issues? Get back to basics with the most popular collaboration tool of all time – conference calling. Put up to 150 callers on a single dial-in number and get your point across.
Features:
Branded call greetings

Automated playback

Online dashboard

Detailed reports

Pinless entry options
Join NFICA for $5 a year
Besides insightful content to help market your direct sales or small business, NFICA offers entrepreneurs and independent contractors voluntary and group benefits, supplemental health insurance and discounts on travel, office supplies, and more. Join now for exclusive access to these benefits and more.