FIVE TIPS FOR USING A PINTEREST BUSINESS ACCOUNT
You have probably figured it out by now. Pinterest has grown up beyond the room decor ideas and the recipes. With 330 million users worldwide, the interest ranges are wide.  
In fact, it's now a relied-on source for shopping: 
Roughly 2 million people pinning product posts each day

1 million businesses are active 

Businesses account for two-thirds of all pins

93% of active pinners use the platform to plan a purchase and 83% of US users have purchased from a brand's Pin

Users are 3x more likely to click through to a brands site than any other social platform

Most importantly, it takes more than three months for a Pinterest post to reach half of its ultimate views (it's halflife). That happens on Facebook in a few hours. 
So it's time to take your beautifully curated Pinterest page up a notch. That means a change in designation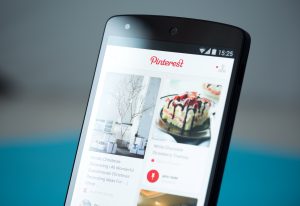 (see Tip 1) but also the chance to track how much Pinterest is driving your business. Remember, awareness is the goal. You want to drive traffic to your website first and foremost, not necessarily sales just yet.  
So, here are five tips for creating a successful Business Account.
Tip 1: Transition to a Business Page.
Pinterest requires that pages selling products or services must become a "Business Page." Here's how you can learn to create a Business Account. Some basics: It's free, and it opens up opportunities to become a hub for your business, find new leads, advertise and maximize sales. Most importantly, you can track success with Pinterest's built-in analytics tool!
Tip 2: Claim Your Website.
To claim a website on Pinterest, you will need to either upload an HTML file to your website or add a meta tag to your header. Claiming your website will unlock features like: 
Website analytics so you can see how pins from your site are performing 

Your profile pic (usually a branded logo) and name added to your Pins

Website URL in your profile

Allows you to enable Rich Pins
Tip 3: Apply For Rich Pins.
Rich Pins create a "user experience" by including extra information right on the Pin. Rich Pins allow people to engage with and take action on your Pin.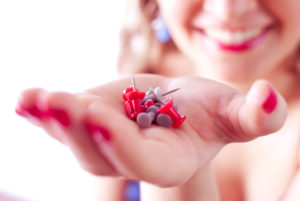 There are four types of Rich Pins, app, product, recipe, and article. Product Rich Pins include real-time pricing, availability, where to buy, and product information. And, the Rich info on the Pin is updated when the linked page is updated. Here's where you validate and apply for Rich Pins.
Tip 4: Add Pinterest Buttons and Widgets to Your Website.
Widgets and buttons make your content more shareable and more discoverable to other Pinterest users. You can add a Save Button so people can save things straight from your website to Pinterest. A Follow Button to encourage your site visitors to follow you on Pinterest. A Pin Widget to embed your pins directly to your website. A Profile Widget allows you to display up to 30 of your latest Pins on your website. And a Board Widget will enable you to share up to 30 of your latest Pins from your favorite board.
Tip 5: Optimize Your Pins.
Though Pinterest is a search engine for images, there are still techniques you can use to make your Pins more discoverable. Here are two methods.
Keywords get your content seen by your target audience and should be aligned with what your potential customers are searching for. Keywords should be used in your titles and descriptions, board names, and hashtags. For example, in April 2020, top searches included the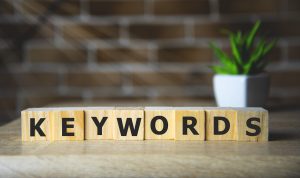 keywords "self-care at home," "home workouts," and "bread in a crockpot." Try searching for "summer nails 2020," and you'll see how many options you have to purchase nail related products. Do you know why? Because "summer nails" is a keyword and was used in a product title or description.
#UseHashtags  to connect similar interests, events, locations – just about anything – they are a great unifier of content that helps you reach new eyes. The fun and clever hashtags add character to your posts (#squeakyclean for cleaning products). But don't forget, the descriptive ones that help your audience find your product when they search (#naturalcleaning for that same cleaning product!). 
If you follow these five tips, you will be well on your way to achieving a successful Business Account. However, let's not forget the importance of attractive images and informational videos.
Be sure to sign up for our quarterly newsletter due out in July, where we'll be educating you on data collection using Facebook and Google Analytics!