DECIDING HOW TO CHARGE AS A FREELANCER
Deciding how to charge as a freelancer can be difficult when you're first starting out. The most popular ways to charge clients are hourly, by project, and by retainer. No matter if you're a writer, graphic designer, web developer, or consultant, there are pros and cons to each. 
So, how do you decide which is best for you? 
Before we delve into each method, here are some things to think about when it comes to your rates:
Keep your rates flexible, and adapt them as you gain experience 

Decide on different pricing strategies for different clients

Get insights from other freelancers to see what they charge

Ask for a deposit for large-scale, fixed projects

If it's a rush project, increase your price 

If your client wants to reduce your fee, then reduce the project scope

Make sure you charge enough to cover the growth of your business

Don't undervalue your talent as you negotiate your price
Deciding your payment method
Now, let's examine what it means to charge hourly, by project, or by retainer.
Hourly 
Charging your clients hourly is a pretty controversial practice in the freelancing world. That's because it often limits the number of other projects you can take on from other clients, which means your efficiency and profit will most likely take a hit. Plus, you are required to estimate and track every task you do. Most experienced freelancers try to avoid this method if they can.
However, if you're a beginner freelancer and you're trying to build your portfolio and client list, then you may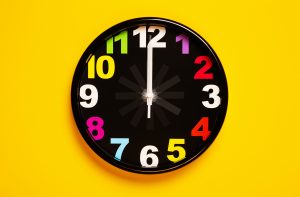 have no choice but to accept an hourly offer from a few clients at first. If this is the case, then perhaps offer to charge a daily rate rather than an hourly rate. This way, your rate doesn't necessarily have to be for an 8-hour workday. It provides a little more schedule flexibility, and you can decide on the hours you work each day. It also allows you to adapt and modify your rate for larger or smaller projects. We recommend limiting your weekly availability to 3 to 4 days if you go the daily rate, so you have time for other projects. 
By Project
Freelance web designer Jake Jorogovan writes about his first six months as a freelancer and how he went from charging hourly to charging by the project and why. Here's the gist: While he made roughly $6,000 a month from his work with clients by charging hourly, he was also working more than 60 hours a week while juggling lots of different clients. He found this to be much more stressful and not terribly efficient regarding his time. Then he switched to charging his clients per project. Not only was he still making the same amount of money per month, but his quality of life was better because he's working a lot fewer hours with fewer clients.
Charging per project, otherwise known as fixed-pricing, is the preferred option for most freelancers because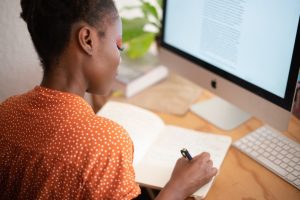 it's based on the quality you bring to your work. When you charge per project, you guarantee your client that you will deliver the job you agreed to. Rather than pricing your work based on your time, you're changing based on the value of your work. If you choose this method, you'll need to show your clients why you're pricing your job the way you are. Be prepared to explain how the quality and approach of your work will help their business. 
Retainer
Charging your clients based on a retainer fee depends on if they have enough work to warrant a long-term commitment with you. Retainers are generally a flat rate based on a weekly or monthly basis that allows you as a freelancer to get a consistent income. Typically, you discuss your potential client's work needs upfront, then agree to a list of projects during that period. We advise signing a freelance retainer agreement, so both you and your client know what to expect regarding your workload for the retainer timeframe you've agreed to. Though you are working for a flat rate, you'll need to think about your work in terms of hourly rate simply because it's the easiest way to think about your value in terms of money and time.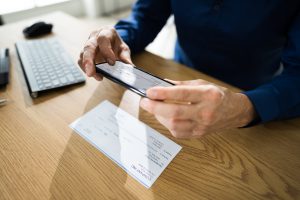 Do what's most comfortable for you
Ultimately, you'll need to decide how to charge your client based on your comfort level. None of the methods we mentioned above are wrong. If you're new to freelancing and you want to charge hourly, you can always change your strategy later on as you build your confidence. It all comes down to finding the best fit for both you and your client. As a freelancer, building long-lasting relationships with your customers is vital, so there may be cases where you need to compromise, and that's okay. Once they see the quality of work you're delivering, you can always renegotiate. 
Establish a contract
Always have a contract. Writer, editor, and entrepreneur Jessica Schwartz offers this advice on what to include in her Medium article about the fine art of writing a freelance contract: 
Your contract should dictate payments, deadlines, deliverables, and anything else having to do with the client, freelancer relationship. Both of you should sign this and have a deposit paid before any work is done (if you require one.)
She also includes a sample contract template via Google docs you can use for yourself and a YouTube video in her piece, so be sure to check it out.
𝐓𝐀𝐋𝐊 𝐓𝐎 𝐀 𝐃𝐎𝐂𝐓𝐎𝐑 𝟐𝟒/𝟕 𝐅𝐎𝐑 𝐎𝐍𝐋𝐘 $𝟗 𝐏𝐄𝐑 𝐌𝐎𝐍𝐓𝐇 𝐀𝐒 𝐀𝐍 𝐍𝐅𝐈𝐂𝐀 𝐌𝐄𝐌𝐁𝐄𝐑
𝐇𝐞𝐚𝐥𝐭𝐡𝐢𝐞𝐬𝐭𝐘𝐨𝐮 𝐛𝐲 𝐓𝐞𝐥𝐚𝐝𝐨𝐜 provides high-quality, convenient care by giving NFICA members and their dependents free unlimited on-demand or scheduled consults with U.S. board-certified doctors via phone or video for just $9 a month! If you're a freelancer, independent contractor, self-employed, or a direct seller, your healthcare just got a whole lot easier. Learn more
https://nfica.org/benefits/hstu/