HOW TO INCORPORATE INFLUENCERS INTO YOUR MARKETING
If you're a small business owner, it's not uncommon to look for ways to expand your social media marketing on a limited budget. Using influencers as a marketing tactic can be incredibly useful when trying to get your company known by a wider audience. 
Incorporating influencers into your marketing strategy may seem out of reach, but it's attainable at any business level. However, it's not an approach you can jump into right away.
Knowing exactly how and when to incorporate influencers into your marketing is the key to ensuring that your strategy and efforts pay off. We've mapped out a few ways that you can successfully implement influencer marketing into your business strategy for the best possible results. 
Start By Identifying Your Influencer Campaign Goal
You can't start looking for influencers to help your campaign if you do not know what you are trying to achieve. Plan out what you hope to accomplish in marketing goals and physical results before you start searching for influencers to help get the word out about your brand. Mapping out a campaign plan could include: 
The reach you expect to make with your influencers

The ideal amount of conversions you'd like to make per influencer

How many followers you'd like your influencers to have

How much you are willing to pay them, either a flat rate or commission-based-pay.

What kind of aesthetic you'd like them to have, and how closely that matches your brand. 
Once you know what you want to achieve, it becomes easier to hone in on getting physical results from your marketing. 
When Should I Start Finding Influencers? 
You can't start looking for marketing influencers before you have built a presence on social media. Even if your presence is small, it is still imperative that your brand is active on platforms like Instagram, Twitter, and Facebook.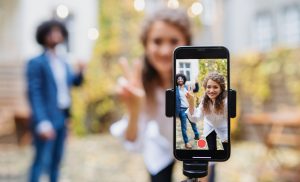 Influencers at any level are more likely to work with you if you have built a presence and at least a small following. Building your presence will help you gain the maximum potential for breaking into the influencer market. Even with a small following, it's easier to grab the attention of micro-influencers or even family members with large social media followings.
And always remember, social media marketing can be completely organic and does not always have to cost money–as long as you strike at the right time. 
Search Through Hashtags That Are Relevant To Your Business
Making the most of hashtags is a great way to find the influencers you are looking for. Since you will be searching for influencers in a specific niche, there is no better way to find the right ones than digging through hashtags that are relevant to what your company is all about. 
If you find influencers in specific hashtags, you already know that they have similar goals in mind and will be more likely to promote your products. To discover professional influencers in your niche, begin by searching relevant hashtags. 
For example, if you're in the wine industry and seeking influencers to promote your new label, search for hashtags like #wine #wineinfluencer #winelover or #winetasting. Including locations based on where you are (like #Californiawinecountry, for example) can also be highly effective in finding local influencers for you to collaborate with. 
Target Micro-Influencers
If you immediately target influencers with huge followings, you will most likely struggle to find a good match within your budget. Micro-influencers with less than 10,000 followers are the right place to start when expanding your social media marketing.
Even though these influencers don't have a vast platform, their community of followers is almost always highly engaged and centered around a focused interest. Plus, these kinds of influencers are typically hungrier for work and more likely to bend to your budget and needs.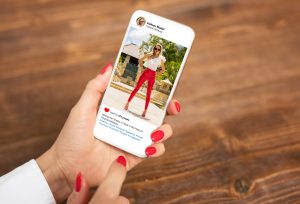 If their interest is in line with the products that your company offers, when they get the word out to their audience, you still have a good chance of making conversions. 
Many micro-influencers will do this for free or for a small fee within your budget–which is much less expensive than other forms of advertising would be. A huge incentive for smaller influencers to partner with you is the opportunity to receive your products for free so that this arrangement can be a win-win. 
Create Content In Collaboration With Your Influencers
Once you have connected with the right influencers, you should work with them to create and develop the content they will promote for your business. This could mean that you create all of the content and they promote it for you, or they can create the content to fit the style of what they like to promote. 
After all, it is your brand, and you want it presented in the way you envision it. Try to create content that you both agree upon and are happy with to benefit both sides of the agreement. 
Go For Bloggers
When you are looking for influencers, consider targeting bloggers first and foremost. Bloggers can provide their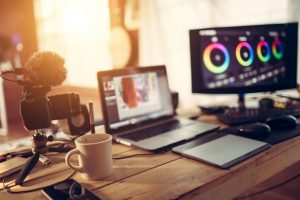 audience with a social media mention for your business and a backlink to your business.
Many bloggers have large social media followings, and working with bloggers means that you can build your search engine clout that allows new audiences to discover you through social media and search engines. 
Have A Diverse Team Of Influencers
When you are looking to expand your team of influencers, don't only focus on influencers from one specific social media platform. Look to different influencers across different platforms to get the word out about your business. Not confining yourself to a particular forum will expand your marketing reach and connect with a much wider audience. 
Getting multiple perspectives from different influencers will also help you adjust your marketing strategies where needed. Finally, having a diverse team of influencers helps to ensure that there won't be too much overlap between followers of the influencers because they are all on different platforms.   
𝐓𝐀𝐋𝐊 𝐓𝐎 𝐀 𝐃𝐎𝐂𝐓𝐎𝐑 𝟐𝟒/𝟕 𝐅𝐎𝐑 𝐎𝐍𝐋𝐘 $𝟗 𝐏𝐄𝐑 𝐌𝐎𝐍𝐓𝐇 𝐀𝐒 𝐀𝐍 𝐍𝐅𝐈𝐂𝐀 𝐌𝐄𝐌𝐁𝐄𝐑
𝐇𝐞𝐚𝐥𝐭𝐡𝐢𝐞𝐬𝐭𝐘𝐨𝐮 𝐛𝐲 𝐓𝐞𝐥𝐚𝐝𝐨𝐜 provides high-quality, convenient care by giving NFICA members and their dependents free unlimited on-demand or scheduled consults with U.S. board-certified doctors via phone or video for just $9 a month! If you're a freelancer, independent contractor, self-employed, or a direct seller, your healthcare just got a whole lot easier. Learn more 
https://nfica.org/benefits/hstu/