IS YOUR ONLINE STORE READY FOR THE HOLIDAY SHOPPING SEASON?
We all know that holiday shopping will look a lot different this year compared to years past, thanks to the ongoing COVID-19 pandemic. Like Forrester, most market research firms agree that this will be the year when online shopping explodes. Forbes reports that online retail is growing 18.5% this year, with the potential to reach 20.2% in North America. Many businesses are ramping up their holiday marketing plans because of it.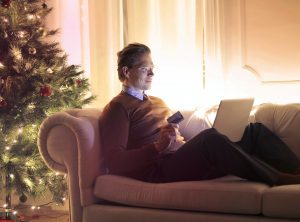 Here's how to make sure you're ready to meet online shoppers' needs during what's called "Pandemic Holiday Shopping 2020".
Evaluate and update your online store experience
Invest in the following maintenance and upgrades to ensure shoppers a smooth retail experience on your site: 
Test your infrastructure – Do load testing to ensure your servers can handle a surge in traffic.
Upgrade your site speed – Your load speed should be under three seconds. If it isn't, you'll likely get high bounce rates. Tools such as 

GTmetrix 

will give you a detailed list of recommendations on what you should change, like optimizing your image sizings, limiting the number of plugins and apps on your site, or reducing redirects. 

Give your site search a tune-up – Your website should be easily navigable and well-organized by product type. Even if it is, sometimes customers are on the hunt for something specific. This is where your website search tool truly comes in handy. Make sure your customers can get to the items they're looking for as seamlessly as possible by using keywords to optimize page results.

Simplify your checkout process – Make sure your checkout process is no longer than one page, enable guest checkout, offer multiple payment options, and enable multi-recipient functionality that allows customers to specify items to multiple addresses to save them time and money. 
Stock your inventory
Be ready for the uptick of online holiday shoppers with fully-stocked, updated inventory, assuming at least 10% to 12% more product this year than last. Make sure your site accurately reflects the stock you currently have.
Send cart abandonment notifications
There are multiple reasons customers might leave your website with a shopping cart full of goodies. Sending them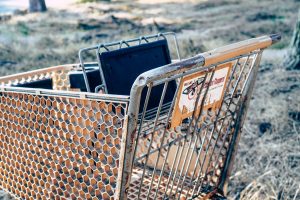 a cart abandonment notification will remind them of the products they left in their online shopping cart. Nudge them to go back to your site by featuring the items they left and include a special offer like free or reduced shipping, a discount, or some other incentive. Ensure the language you use in your email is breezy and casual with statements like, 'Oops! Looks like you forgot something!'" or "How about 15% off to change your mind?" or even "Will free shipping help seal the deal?" Many times all customers need is a little nudge to change their minds.
Join NFICA for $5 a year
NFICA has chosen MetLife, a trusted name in insurance for over 150 years, to provide competitively priced life insurance products and services for independent contractors. This offer is for the members and spouse/domestic partner, and children of members of the NFICA and is not available to the general public. Learn More.