MOVIES, PODCASTS, BOOKS AND MORE TO INSPIRE YOU
Sometimes when you're running your own business, you need a little motivation. Bogged down by the everyday stress of paying your bills, managing your teams, and satisfying your customers, you may experience days when you feel like giving up. 
The important thing is to remember why you decided to strike out on your own as an independent contractor in the first place. What inspired you to take this leap of faith? If you're having a hard time remembering, sometimes all you need is a little inspiration. 
We've provided a list of our favorite movies, books, podcasts, and online communities that will help motivate you and gain a little perspective. 
MOVIES
This feel-good movie starring Jon Favreau about an unhappy chef who quits his job at a prestigious Los Angeles restaurant to start his own food truck will make your laugh out loud and re-ignite the passion that fueled your decision to go out on your own in the first place. It's about rediscovering your happiness for that profession you know you were meant to do in your life. 
Carey Mulligan stars as a working wife and mother in early 20th-century Britain who gets caught up and eventually helps leads the suffragette movement fighting for women's equality in the workplace and society. In their struggle to be heard, the women in this film face sexual harassment, violence, and violations of their parental rights to ensure women's rights for generations to come. If you're someone who's struggled against adversity, this film will remind you of the importance of fighting the good fight. 
Make sure to have your tissues handy for this one. Based on the autobiography of Chris Gardner, this is the true story of how he overcame nearly-impossible odds to create a better life for him and his son. Will Smith's performance will make you laugh one minute and cry giant tears the next, inspiring you to believe in yourself once again. 
PODCASTS
This award-winning podcast brought to you by John Lee Dumas is devoted to entrepreneurs who want and need to be "fired up" during their entrepreneurial journey. Dumas has interviewed over 2,000 highly-successful business creators, including Tony Robbins, Barbara Corcoran, Gary Vaynerchuk, and Tim Ferriss, on how they achieved their dream jobs. Learn from their stories as you navigate your journey to successfully owning your own business.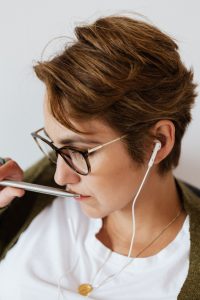 Speaking of Tim Ferriss, this is often rated the number 1 podcast on Apple podcasts for a good reason. Ferriss' interviews are raw and honest as he chats with performers, writers, artists, and others from the entertainment and sports industries about their best and worst moments. Each episode allows you to learn the tools, tactics, inspirations, and routines of these successful people so you can utilize them for your own life and business. Past interviewees include Malcolm Gladwell, Whitney Cummings, Doris Kearns Goodwin, and Neil Gaiman. 
From NPR, How I Built this delves into the stories behind some of the world's most famous companies. Rather than a Q&A format, Raz's podcast lets these innovators and idealists tell their own stories in narrative form, allowing the listener to hear the full story behind, not just how they built their businesses but how they formed their current outlooks on life. 
BOOKS
An insightful book, where Simon Sinek examines why some leaders and organizations are more innovative, influential, and more profitable than others. He shares stories about why Martin Luther King, Jr., Steve Jobs, The Wright Brothers, and others were able to change history (Hint: it's about their understanding of the WHY). The "Golden Circle" concept provides a framework for building your organization, leading your movement, and maybe even changing the world. 
Facebook COO Sheryl Sandberg wrote this number one national best-selling book about her decades of experience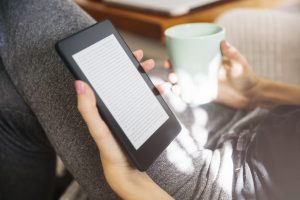 climbing the corporate leadership ladder while balancing her family life. She touches on finding a business mentor, voicing your opinion, and what true equality looks like in the workplace. 
This is controversial businessman Ray Kroc's book about how he created the McDonald's empire. He recounts that, at the age of 52, he spawned how to serve good food faster and more efficiently and is credited with revolutionizing the fast-food industry with food-service automation, franchising, shared corporate training, and advertising. Love him or hate him, there's no denying Kroc changed the food industry forever. Watch the Michael Keaton movie The Founder as a supplement to this book to get even more insight into Kroc's ideas. 
ONLINE COMMUNITIES 
Aimed at millennial women, this online community provides the tools, tips, and resources needed to inspire and support your business and life goals, big or small. Girlboss offers articles, live events, audio interviews, and an online network for women to gain advice, collaborate and recruit team members to help their direct sales businesses thrive. 
StartupNation is a treasure trove of resources for aspiring, novice, and experienced business owners who want to grow their careers and connect with other individuals who are on the same journey. You can be part of the online community forum to chat about your struggles and successes and troubleshoot roadblocks you're facing in your business. There are also tons of articles, newsletters, a podcast, and a services directory you can use to help grow your brand.
With NFICA, you can enjoy the "benefits of belonging." Through our blogs and newsletters, you'll find informative, original content that includes strategies to help you succeed as an independent contractor, interviews with leading voices, and news coming down the pike that we think is critical to your business. We also offer benefits like Telemedicine, insurance, and discounts on business tools otherwise not available to you.