NEW LINKEDIN FEATURES FOR FREELANCERS AND SERVICE PROVIDERS
For the past eighteen years, Linkedin has been providing business professionals with a way to network, connect, post jobs, and seek employment. In recent months, LinkedIn announced some updates that are game-changing for freelancers and self-employed service providers. Before we go any further, let's discuss the importance and power of LinkedIn as an entrepreneur in 2021. 
Linkedin has over 756 million users making it extremely easy to connect with ideal clients, employees, and business partners.

Lead conversion rates on Linkedin are 3x higher than other popular ad platforms, including Google Ads.

LinkedIn generated the highest visitor-to-lead conversion rate, almost three times higher than Twitter and Facebook. 
While over the past year, many new features have been added to Linkedin, there are two that stand out as valuable if you are a freelancer or self-employed:
Video Cover Story
The new video cover story feature lets you draw visitors in with a personalized 20-second video clip. Not only is this a great way to share your services, but it also allows visitors to see your personality and showcase your communication skills. Taking advantage of this feature will allow you to set yourself apart from the competition. Before making your video, you should know that:
You MUST make the video on your mobile device.

For best results, it is recommended that you create this video in portrait style.

Click on the "+" next to your profile picture to get started.

An orange-colored ring will appear around your profile picture to let people know you've made a recording, and a three-second preview of your video will autoplay silently in the photo frame.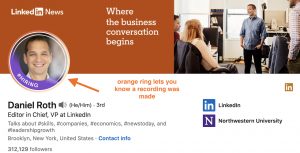 Danial Roth, VP at LinkedIn, uses a Video Cover Story to show us his personality. 
Service Pages
Linkedin Service Pages act as a landing page for you to showcase your services on your personal profile. The best part is, any Linkedin member can create a service page for free, and clients can message you no matter your connection degree as long as your profile visibility is set to "public." With that in mind, taking advantage of this new feature allows you to become more discoverable from Linkedin or other search sites, like Google.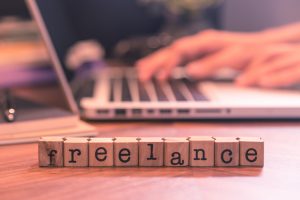 Great News! LinkedIn also has plans to feature ratings and reviews on these Service Pages soon, so stay tuned for future updates!
The Service Pages are found under the "Open To" button under your profile picture. Some accounts may not have initial access to this feature. You can gain access by requesting to Join the Service Provider Group. 
To learn how to set up a Service Page, click here.
Here is a great example to see the Service Provider Page in action.
Join NFICA for $5 a year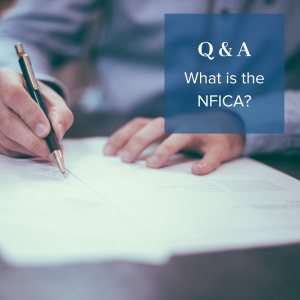 The NFICA provides small business owners, freelancers, and direct sellers with industry-leading benefits. From insurance benefits to non-insurance lifestyle and business products, we've got you covered.
To learn more about our products and enjoy the benefits of belonging, visit our website.