SOME BASICS FOR STARTING A HOME-BASED BUSINESS
Whether you've taken a leap of faith and quit your 9-5 or want to generate some side income, starting a home-based business can be a good option. While the venture is undoubtedly exciting, there are a few important ducks to get in a row before you can begin selling a product or service from your home.
Here are just a few things to consider before getting started.
Create A Business Plan
It's imperative to sit down and figure out every aspect of your business before bringing it to the public. Consider starting with some basic questions. What do you have to offer? What makes your product/service stand out from the competition? Is your product or service imperative to the general public, and if so, why? Remember, if no one else is offering your product or service, it might be because there is no demand! What are you looking to accomplish through your business financially?
If you need a business loan, a business plan is required. Even if you aren't applying for a loan, a business plan will serve as your business's blueprint and operations guide. Here's a simple business plan template to get you started. Another great resource is SCORE, a volunteer business mentorship program that offers entrepreneurs free or low-cost business counseling.
Determine Your Business Structure Before Choosing A Business Name
It's essential to choose your business structure before choosing a name for your business because rules regarding name registration vary depending on your business structure. A few examples include sole proprietorship, limited liability company (LLC), or an S or C corporation. Entrepreneur lists what to focus on when choosing a business format.
legal liability

tax implications

cost of formation and on-going administration

flexibility

future needs
When you're ready to choose a business name, check to make sure it doesn't already exist. Check the U.S. Patent and Trademark Office. Just as important, if your planning on having an online presence check to make sure your domain name is available. Try checking here.
Federal, State, And Local Licenses And Permits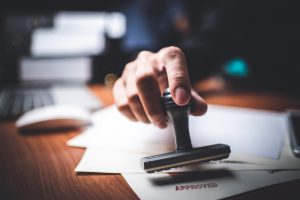 You might love your neighborhood, but is it suitable for a home-based business? That depends on the business itself. First, check your local zoning and permit regulations and see if any business licenses are required. There may be restrictions on what kind of business is allowed. For example, will you need customer parking, or will there be a noticeable uptick in shipping traffic? If this is the case, a residential location may not be best. If you're making some type of food product, you may have to undergo a health inspection. Address all legalities ahead of time so that you don't risk any fines, penalties, or being forced to shut down!
Make Sure Your Family Is On-Board
You might think that working out of your home will provide the flexibility you desire to spend more time with your family. Unfortunately, sometimes the opposite may occur.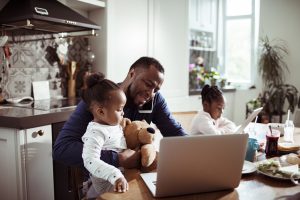 Small business owners, especially when starting, may feel that they need to always be "on the clock." Because of this, it's imperative to consciously focus on time management. Here are some tips on how to make the most of your time.
Purchase Insurance
It's important to know that neither homeowners' nor renters' insurance policies cover home-based businesses. The type of insurance you need will depend on your business or industry. Some types include:
business property insurance

liability insurance (professional and product)

business automobile
Lastly, don't forget about health insurance for yourself and your family. The NFICA offers several great options.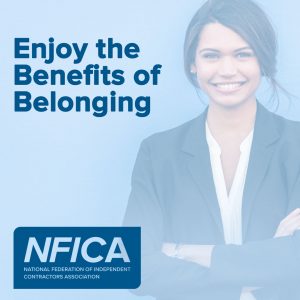 HealtiestYou by Teladoc – Talk to a doctor 24/7 for only $9 a month; choose from over 8,000 certified doctors. 
Hospital Indemnity – includes hospital visits, physician visits, prescriptions, and more.
Dental Insurance – includes exams, fillings, extractions, crowns, implants, and dentures.