THE POWER OF EMPATHETIC MARKETING
Consumers have a lot more choices regarding what they buy and who they buy it from. Regardless of your product or service, eCommerce has leveled the playing field when it comes to your competition. That means gaining your audience's attention takes more than just creative marketing, compelling content, and fancy branding. More than ever, consumers want your business not only to understand what they need and want but also why.
Harvard professor Gerald Zaltman claims that 95% of buying decisions are based on the subconscious mind.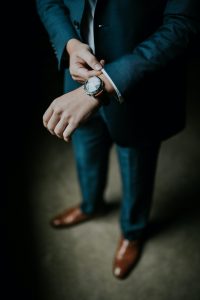 This means that our buying decisions are not always logical and that emotions quite frequently drive them. So selling your goods or services based solely on how great your product is will only go so far. But engaging with your customers by how they feel will drive further sales and create more brand loyalty. For example, athletic and outdoor brands inspire a feeling of adventure, while luxury brands incite confidence and acceptance among certain social circles. 
What is empathetic marketing? 
Empathy-based marketing is understanding your customers' experiences and emotions, enabling you to better help them get the service they need from you and your business. It's the whole "walk a mile in my shoes" idea. In marketing, it's about understanding your customers' motivations. Think about your own shopping experiences and what emotions drove you to make individual purchases. Be the customer. 
Be sure not to get confused, however, with sympathy, which is a whole other idea. The two are often mistaken for each other. While sympathy means feeling pity or sorrow for someone else's misfortune, empathy means being aware and sensitive to others' feelings, thoughts, and experiences. Empathy is about seeing experiences from someone else's perspective. 
Why is empathy-based marketing important?
The benefits of empathetic marketing are numerous. When a customer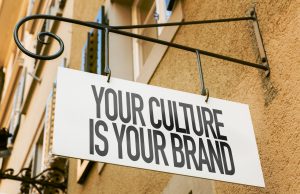 views a brand as empathetic, they can relate to not just the products it sells but the overall mission of the company. Here are three examples of why it's so important: 
Considered an essential aspect of 

how customers view a company's service quality
Ways you can implement empathetic marketing.
Understand who you're marketing to – Chances are you have a pretty good idea of who is buying your products or services. But just in case, think about who your regular customers are. To effectively communicate with them, you need to understand what they care about and how your product can give them what they want. Personalization and segmentation can help with this. 
Ask why – Tracking who is buying your products is only one part of the equation. Now you must find out why if you want to up your empathy game. This means talking with your customers,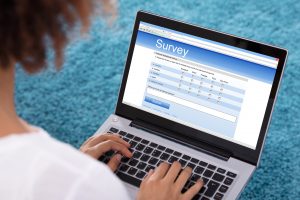 whether it's in-person or on social media. Asking them why they are buying your products, or even why they don't, will help you understand their shopping motivations. Creating and distributing a survey is a great way to do this. Facebook has an excellent survey creation tool. Survey Monkey is another popular tool that can be used on social media or in email marketing. Then take what you've learned and apply it to your marketing. 
Express concern – Seeing things from your customers' perspective is only part of being empathetic. It's also the ability to identify the emotion someone else is feeling and express your concern. Responding to a customer concern over social media, either by tagging them in the comments section or sending a direct message and using phrases like, "I'm sorry to hear that you are having trouble" and "I understand how that could be frustrating," helps in situations like this. And then go a step further and say, "How can I help?" An email and even a phone call are also good ways to do this.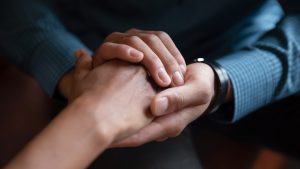 Employ empathy in your language – For example, using the right pronoun can go a long way in making customers feel like you understand them. It's a way of uniting and aligning your business with their goals and values. Using the pronoun "we" rather than "I" or "you" is an excellent way of doing this. According to HubSpot, this helps the customer feel like you're working together with them on a problem. 
Read examples of some of the best empathetic marketing going on right now to inspire your efforts in reaching your audience on a deeper level. 
Join NFICA for $5 a year
We offer our community of 15k+ independent contractors, small business owners, freelancers, and direct sellers industry-leading benefits. As a member of NFICA, you'll gain access to supplemental health and life insurance, discounts on the tools needed to run a successful business, and a quarterly newsletter featuring interviews with industry leaders and tips on improving your business and your life. Join now!