TIPS TO DEVELOP YOUR CONTENT STRATEGY
Developing an effective content strategy is one of the keys to success for any small business trying to find a foothold in the world of digital commerce. Traditionally, advertisements have been companies' primary method of attracting customers, but with the rising cost of securing an ad on television, nowadays, the majority of businesses are opting to invest in content marketing instead. 
An effective content marketing approach is especially beneficial for small businesses because it allows them to compete with well-established companies with more resources to devote to large-scale ad campaigns. By generating organic brand awareness with valuable content like blog posts, podcasts, or social media, a small business can connect with consumers for a fraction of the cost without inundating them with traditional ads that some might consider annoying or impersonal. 
Here are some tips to help you kick-start your business's content strategy:
Make a Goal
Before you start creating content, you need to decide why you are creating it in the first place. Good content can be about anything at all, but for your content to be valuable, it needs to move your business toward a goal. Think about what you want your content to achieve and write it down in specific, quantifiable terms. Maybe you want to increase traffic to your website by 20 percent or gain 1,000 new social media followers, for example. Define how, exactly, you want your content to impact your business and plan your content strategy with that end in mind.
Don't Sell a Product — Solve a Problem
Content marketing is more about driving sales by connecting with your audience to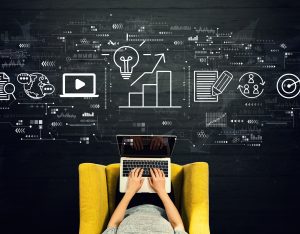 increase your brand's visibility and less about hard-selling your product. Publishing relatable, informative content about solving a problem that your product addresses (with a link to your product included) is often more effective than directly plugging your product. You will naturally attract the people who are already looking for the solution you provide, and you will frame your business as one that is personally invested in helping the customer rather than one that just wants their money. 
Informative content will also show your customers that your business is knowledgeable about the problem it seeks to solve, which builds your brand's authority. Good content marketing shouldn't just try to sell the product; it should seek to develop a relationship between your brand and the customer.
Know Your Audience
It's the oldest advice in the book, but that's because it's too important not to mention. Once you've determined the goal you want your content to achieve for your business, and what problem you want it to solve for consumers, you need to consider who you want it to reach. The answer to this question will inform your approach to creating content that meets your goals—primarily, it will be essential to determine your content's voice and medium.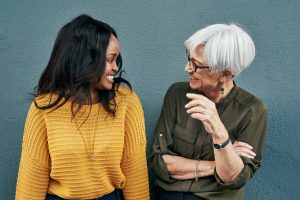 Think about which demographics stand to benefit most from your product and cater the way you write your content and the form in which you publish it directly to that group. If you want to sell t-shirts to a teenage demographic, a social media post written in a casual tone of voice might be most effective, whereas selling insurance to a middle-aged demographic might benefit less from that approach. Different content channels will reach different audiences, and the only way to make sure you are investing in the right ones is to be confident about who you are trying to reach with your message.
Build a Schedule
It's important to publish content consistently so that you hold your audience's interest. People have short attention spans on the internet, so grab it by regularly delivering new content that keeps your brand fresh in their minds once you have their attention. 
Strategically timing your content publication can also have a substantial effect on your brand's visibility. It's common for businesses to plan their content marketing around major holidays, but if some specific holidays or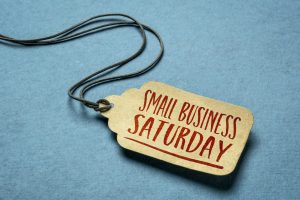 dates are significant to your target audience in particular, take advantage of those by building your content publishing calendar around them. If demand for your product fluctuates based on the time of year, re-strategize your content throughout the year to reflect those changes. 
Whatever your publishing schedule looks like, building one and sticking to it will help you stay organized and guarantee that your content appears consistently to consumers.
Publish Quality Content
Keep in mind that your content marketing is the first impression many customers will have of your brand, and as we all know, good first impressions are essential. It's not just about how good your product is or how clever your ideas are. The quality of your content represents your brand just as much as the quality of your product and has a significant impact on how much consumers trust your business. Content that is boring or poorly written will leave your audience with a negative impression, while clever or engaging content will have them coming back for more. 
Hopefully, these tips will give you the inspiration you need to begin developing an effective content strategy for your business. If you already have a plan in place, take some time to assess and refine it. Online marketing content is no longer just an "extra" for your business — it's one of the most effective marketing tools you have at your disposal. Taking the time to plan your content strategy intelligently will give your business the boost it needs to get off the ground and get people talking.
Join NFICA for $5 a year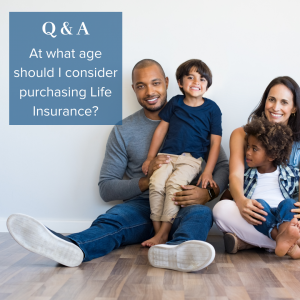 If someone else is depending on your income, which usually means a spouse/mate or children you need life insurance to:
☑️ Replace lost income (mortgage/rent, living expenses, college loans, etc.)
☑️ Help pay education-related expenses for your children (speech therapy, private education, college)
☑️ Cover final expenses like funeral and burial costs
What people don't consider but should is that your age along with your health is going to affect the cost of insurance, which means the sooner the better. Buying young protects against uninsurablity at a later age due to the onset of a medical condition. Learn More