WHAT IT LOOKS LIKE TO SURVIVE AND THRIVE AS A SMALL BUSINESS DURING COVID
According to the Small Business Association, there are 30.7 million small businesses in the United States, which account for 99.9% of all U.S. businesses. When the COVID pandemic hit America earlier this year, more than 70% of the small businesses across the country shut down in March, and nearly 31% of them are still closed. 
However, Danielle and Eric Landrum are among the small business owners who were able to survive—and even thrive—during the pandemic. 
The Landrum's own Chattanooga,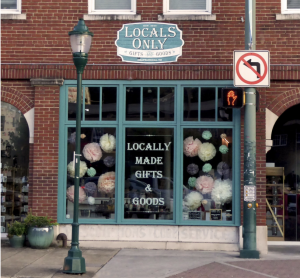 Tennessee-based retail stores Locals Only and Boxcar General. Both feature locally-made products, ranging from clothing and accessories to artwork, toys, candies, and other goodies. 
We talked to them about why and how they started their businesses and how they are surviving COVID. 
Hi Danielle! Thanks for speaking with us. Let's start from the beginning. Why did you decide to start your own business?
I was miserable working at my corporate job, and I've always thought that I had a good head for business. One of my favorite things to do is armchair analyze businesses and talk about what they are doing right and what they could be doing better. I could watch Shark Tank all day.
How did you settle on a concept for your store? What were the factors that went into that decision?
It was just one idea sprouting from another idea. We had just moved back to Chattanooga from Portland, Oregon, where buying local is encouraged. When we visited the Chattanooga Market, we noticed many small markets had popped up and were making products that looked like they could hold their own against national products. 
That same week my husband Eric needed a housewarming gift for a client. We thought a gift basket of local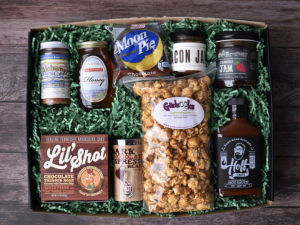 products would be great and different from the run-of-the-mill gifts that people usually give. I spent a week going on my lunch hour to pick up products at different stores for his gift basket. It was a lot of work. In the end, his clients loved the basket, and his coworkers were asking him if they could buy one. It was then that I decided to get a business license, make a website, and post to social media to sell them. 
When did you open your first location, and then how soon after opening did you open your second one?
I started making local gift boxes and baskets from my home in 2015. In 2017, I opened my first gift shop in Miller Plaza, and I was the only employee. It was a very small startup space just to test the concept. The first little shop (less than 500 square feet) did so well that we started shopping for a larger space. We moved the store to the Southside in 2018 to a space that was a little over 1000 square feet. In 2019, we opened a second larger location on the Northshore (more than 1500 square feet). 
I expanded the original concept from gift baskets to a gift shop where you could buy individual local items as well. The gift boxes are still a key component to our business and comprise a substantial portion of our sales, especially during the holidays with corporate gift box sales.
How did COVID affect your business?
During the lockdown, we closed both stores to the public and began operating online only. We delivered for free all over town and shipped throughout the continental United States. Sales were down during the lockdown, of course, but we could use the money that we made to continue to pay our employees, which I am very proud of. After the Covid-19 lockdown, we only reopened our Northshore location. It seemed too risky to reopen both locations because we weren't sure that there would be enough foot traffic to support both.
What strategies did you use to help your business pivot during the mandatory shutdown?
We upped our social media game posting over three times per day and made lots of Instagram and Facebook stories. This approach seemed to be successful. We changed up our store windows to say "Miss Your Face," which seemed to resonate with people and got us noticed by the local news outlets. We talked to our landlords and renegotiated our rent payments.
Once the lockdown was over, we reopened the Northshore location.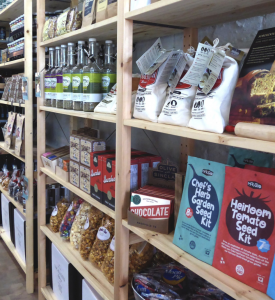 Because we sold all of our inventory at the Southside location on our eCommerce site, it made sense to pilot a new retail concept that we had been considering since we needed to buy all new inventory anyway. After all, we still held the lease there and had all of the fixtures.
How are you faring during the pandemic now that the mandatory lockdown has been lifted? Do you have preparations in place in case there is another shutdown?
We have been doing remarkably well at the Northshore location. In the months since reopening, our sales are up over last year. If there is another shutdown, we will go back to online sales. We are staying positive and hoping for the best, but another lockdown is a possibility. I have to look to the future and move forward. It is not in my personality to live in fear of the bad things that may happen. I am hoping for the best and preparing for the worst – with an emphasis on hope.
Join NFICA for $5 a year
Besides insightful content to help market your small business, NFICA offers entrepreneurs and independent contractors access to supplemental health and life insurance, discounts on the tools needed to run a successful business, and a quarterly newsletter featuring interviews with industry leaders and tips on improving your business and your life. Join now for exclusive access to these benefits and more.