WHAT YOU SHOULD KNOW ABOUT BRAND BEHAVIOR ON TWITTER
Social media is one of the best marketing tools at your disposal as an entrepreneur or small business owner. Some of the brand strategy experts on the Twitter Next team recently published a report called #RealTalk that explores public opinion about brand behavior on Twitter. The study is based on researchers' analysis of over 5,000 unprompted tweets about brands from consumers and a follow-up survey carried out in eight countries. The findings from the study offer some fascinating insights regarding the way consumers feel about "Brand Twitter."
The report has quite a bit of information to offer, and all of it's worth reading, but the three most important takeaways involve the following:
The

 tone

 a brand uses

The

 topics 

with which a brand chooses to engage (or not engage)

The 

communities

 a brand addresses
Tone
A common complaint among "Brand Twitter" surfers is that every brand sounds the same. The researchers behind #RealTalk looked deeper and discovered some merit to this criticism. After reading a tweet with all identifiers such as brand names or logos removed, only a third of the people surveyed could correctly pick the brand that wrote the tweet when presented with a list of options.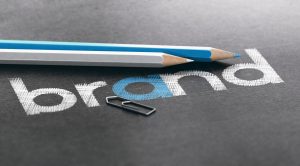 Brands are often so focused on using the right keywords, hitting the proper character count, or achieving some other SEO-focused goal that they end up sounding exactly like every other brand. When this happens, consumers notice. Most people want to engage with brands with a personality and a sense of identity, not with a faceless corporate marketing machine. If you're a small business owner, you can easily differentiate yourself from corporations by leaning into a more genuine, approachable personality.
#RealTalk also examines the way consumers feel about brands using humor on Twitter. Four out of five people surveyed said they feel that brands should evolve their tone with the times, including knowing when it's the right moment for humor and when it's not. Many of the most popular "Brand Twitter" brands are known for their playful personas, but cracking a joke isn't always the right tactic.
Topic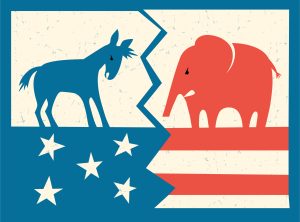 One of the most hotly contested issues seems to be whether or not brands should get involved with political topics or current events. It's a question marketers struggle with frequently. Many people feel strongly that brands should stay out of serious issues like politics altogether, but that isn't necessarily a universal sentiment. In fact, 60% of people surveyed by Twitter Next disagreed, stating they wanted to hear from brands in society's pivotal moments. 
Ultimately, brands can (and sometimes even should) contribute to the discussion around serious or complex topics, as long as it's done appropriately and meaningfully. On the other hand, when brands use social media to capitalize on issues people are passionate about, they lose credibility with consumers. 
Community
To understand which topics your brand should speak up about and when you need to understand the communities you're addressing 80% of respondents to the #RealTalk survey agree that brands' voices on Twitter should reflect the full diversity of their audiences. An enormously varied range of people use Twitter, but if you try to speak to all of them at once, none of them will hear you. Instead of lumping customers together in broad categories that can be addressed en masse, brands should look for opportunities to address more nuanced communities directly.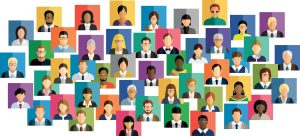 If you're a small business owner, you're perfectly positioned to highlight diversity within your customer base. There are just as many different stories in your local or regional market as there are on a national or global scale. One of the advantages of doing business with a more locally concentrated audience is that it allows you to develop personal connections with your customers and acknowledge them as unique individuals, not as faceless members of a broad market segment. 
Key Takeaways
As you write tweets for your business, remaining aware of tone, topic, and community can help you grow your audience and distinguish your brand from competitors.
Remember that your brand should come across as a personality, not an advertisement when you think of tone. Craft your brand's voice intentionally and use it to differentiate your brand from all the others searching for the perfect SEO formula.
When you think of topic, consider whether it's appropriate for your brand to join the conversation. Relevant and meaningful engagement with current events is received well by many consumers. But above all, don't try to profit off of weighty topics.
When you think of community, remember that your target audience is much more diverse than whichever marketing demographic they've been placed within. Striving to reflect on the unique stories that comprise your audience is the best way to get through to them.
Keep in mind that the social media world is rapidly evolving. Case in point: Elon Musk's recent acquisition of Twitter. It's hard to say for sure what the future holds, so it's important to continuously reassess and adapt your social media marketing strategy. Reports like #RealTalk are great resources to help you stay ahead of the curve.