WHY YOU SHOULD BE USING CUSTOMER SURVEYS
Conducting customer satisfaction surveys are among the best ways to encourage user engagement, establish customer loyalty, and create a business that stands out from your competition. Every small business owner can benefit from their customers' feedback, and conducting a short survey is well within reach for a growing company. 
So how should you incorporate a customer satisfaction survey into your business model? Let's start by explaining what a customer survey is. 
Breaking Down the Basics
A customer satisfaction survey is an easy way to evaluate a customer's experience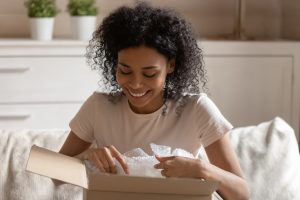 with your company. A questionnaire is usually no more than a few questions, designed to help businesses understand what their customers think about their products, practices, and customer support. This tool is handy for small business owners, as it gives them an opportunity to course-correct as their business grows. 
Customer satisfaction surveys are beneficial to every growing business, including independent contractors, freelancers, and direct sellers, as it gives tangible feedback on where to improve. However, there is a science to curating a useful customer survey, whether it's pinpointing appropriate questions to ask, deciding how long the questionnaire should be, or when exactly the best time is to send out the survey. Luckily, there are several tools to help you craft the perfect study for your business. 
Apps to Get You Started
There are tons of helpful apps used to create surveys for you. What's more, each App serves to provide you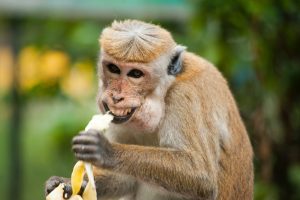 with a different style. You can pick and choose, depending on your vision and the growth level your business is experiencing. Below are some of the most popular customer satisfaction survey apps:
SurveyPlanet: This App is beneficial for beginners. SurveyPlanet offers over 90 templates with pre-written questions that you can use "as-is" or tweak as you see fit. They also provide a live edit feature, which allows you to see your edits in real-time in the same window.
LimeSurvey: This App is a little more involved, offering a highly customizable survey builder. It also gives you the ability to collect confidential information. LimeSurvey allows you to build detailed surveys, and you can host them on your own servers. 
YesInSights: YesInSIghts is perfect for those looking to conduct one-question surveys. Suppose you would like a fast and overarching way to evaluate your customer's experience. In that case, this App allows you to set up a survey as simple as, "Were you satisfied with your customer service experience?" Customers may be more inclined to answer if the questionnaire is simple and to the point. 
SurveyAnyplace: If you are struggling to get your customers to fill out a customer satisfaction survey, incentivizing them with prizes may be an effective attention grabber. This App is designed to gamify the survey process. After a customer has completed the survey, they receive a digital scratch card that instantly lets them know if they've won a prize. 
Asking the Right Questions 
Regardless of the style you are looking for, it's essential to incorporate relevant questions into your survey. First, determine the questions you want to ask by pinpointing your company's area needing improvement. Since these surveys should be relatively short to avoid fatigue, only focus on one or two places where you think there may be room for improvement.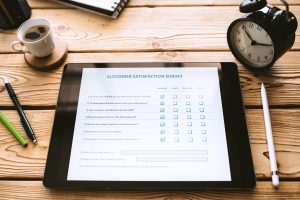 Start with asking simple questions. These can either be in the form of yes/no or multiple choice. Customers often become intimidated by text boxes, asking them to fill out a paragraph's worth of information. It's okay to include it once, but consider putting it at the end of your survey to allow customers to elaborate on their previous answers. 
Keep your phrasing simple. If you are genuinely looking for ways to improve, avoid language that may lean biased or compel the customer to answer a certain way. This could lead to inaccurate results and a skewed idea of the customer's experience. Keeping the questions as simple as possible, with minimal words, will garner the most genuine responses. Consider questions as simple as, "Would you rebuy this product?" 
Optimize Your Time To Send
Successful surveys rely on timing. You could have great questions, but they're only useful if they get answered. How long should you wait to survey a customer after interacting with you, your website, or your products and services? Generally speaking, it should be directly after an interaction with your company. If someone has a bad experience, you can rectify it before you lose that customer for good. 
Here are the best ways to distribute and promote your surveys online:
Send email surveys

Add surveys to your website

Embed surveys in blogposts

Share surveys over social media
Customer satisfaction surveys are an excellent way to increase user engagement. It sends the message to your customers that you are always looking for ways to improve. Consumers love to feel heard, and when they also feel as though they are making a direct impact on the improvement of a company, they may feel more loyal to your brand. 
Join NFICA for $5 a year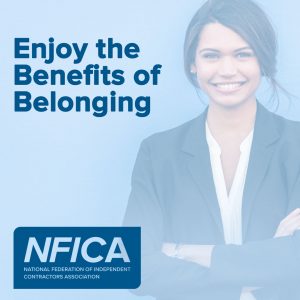 The National Federation of Independent Contractors Association is designed to meet the needs of self-employed business leaders like yourself by offering competitively priced insurance benefits and lifestyle and business product discounts. With NFICA's support, you can confidently say, "I can do this!" Learn more.