HOW TO PREVENT BURNOUT AS A SMALL BIZ OWNER
There is no doubt that entrepreneurship is one of the most difficult paths you can choose. Let's face it, when you're being pulled in many directions and on the clock 24/7, burnout can feel inevitable. Along with this, we live in a world where "grind" and "hustle" are prestigious terms. While grind and hustle are needed to get your business off the ground, it's not sustainable 24/7. Today's blog post will discuss how you can prevent burnout and still make progress in your business. 
How To Identify Burnout
Before we dive into preventing burnout, it's essential to know how to spot it in your life.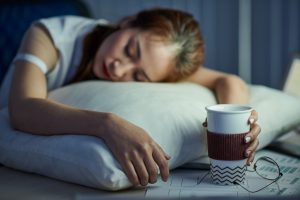 According to the Mayo Clinic, burnout is "a type of work-related stress — a state of physical or emotional exhaustion that also involves a sense of reduced accomplishment and loss of personal identity." Although it does not hit all at once as a cold or flu would, it has different phases. Reputable psychologists, Gail North and Herbert Freudenberger outlined the 12-phases of burnout:
Excessive drive and ambition

Pushing yourself to work harder

Neglecting your own needs

Displacement of conflict 

No time for non-work related needs

Denial

Withdrawal 

Behavior changes

Depersonalization

Anxiety

Depression

Mental or physical collapse
Telltale Signs Of Burnout
Loss of enjoyment

Lack of sleep 

Changes in appetite 

Low energy levels 

Decreased motivation
Ways To Prevent Burnout 
Now that you know how to spot it, how do you prevent it?
Use the 

Pomodoro Method

. Science has proven that the human mind cannot effectively focus on one thing for long periods. The Pomodoro Method is a well-researched method that is supported by evolutionary biology. This method suggests that for every 25 minutes of work, you rest for 5 minutes. Check out these 

free apps 

to implement this method into your workday. 

Take a step back. As a small business owner, it can be terrifying to take a day off or even a vacation. You must realize this "no days off" mentality is toxic and a one-way track to burnout. Don't be afraid to honor your energy levels and take an afternoon off. Your mind, body, and business will thank you! 

Prioritize your tasks. As an entrepreneur, you want to tackle as much as possible in one sitting. To work smart, consider using this method:
Brain dump everything you need to get done in one place.  

Go through the list and put a star by the most time-sensitive tasks.

Prioritize your tasks for the day based on importance and urgency. 
Things To Do If You're Experiencing Burnout Now
In an ideal world, you would be taking steps to prevent burnout. In cases where you're already in too deep, and burnout is knocking at your door, try some of these:
Set boundaries with yourself 

Prioritize self-care

Take a break

Talk to a trusted friend or therapist about your struggles

Take care of your mental health. Check out our blog post on caring for your mental health

here
Join NFICA Today
With Omicron running rampant, there has never been a better time to talk to a doctor from the safety of your own home.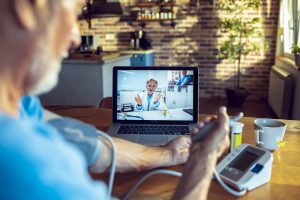 Whether you or a family member are experiencing symptoms, a visit with a doctor may be out of reach. HealthiestYou by Teladoc is just the answer!
At only $9 a month, you get 24/7 unlimited access to over 8,000 U.S. board-certified doctors via phone or video chat. Doctors can diagnose, treat and prescribe medicine.
For just $9 a month, here's what you get:
Unlimited access to a network of over 8,000 board-certified, licensed doctors who can diagnose, treat and prescribe medicine via phone or video chat*
Treatment for the most common ailments including allergies, bronchitis, sore throat, pink eye, and many more
Includes unlimited use for you, your spouse, and your dependents
$0 consult fee with doctor
Comparison tools to price and save on prescriptions and medical procedures
Tools to locate care within your area (emergency room, urgent care, providers, pharmacy)
Works with your current health insurance plan to locate in-network providers and track deductibles
Congratulations! Your healthcare just got a whole lot easier.