AMAZON: An Advertising Platform for the Holiday Season
There is an incredible number of advertising channels to choose from, especially in the digital space. Amazon Advertising offers several advantages that make it one of the most attractive online advertising options during the busy holiday season. 
For a small business looking to gain traction, too much choice can be a bad thing. Creating a clear, focused, and effective advertising strategy is complex enough for large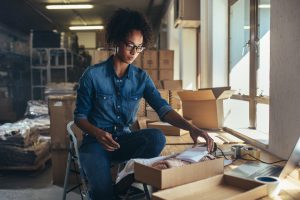 companies with ample resources. For small businesses, building brand recognition from scratch can feel like an exceptionally lofty and complicated goal. 
Amazon Advertising can offer small business owners a solution to their advertising woes with a model that gets results and puts every dollar spent to good use. 
What Is Amazon Advertising?
Amazon Advertising is Amazon's sponsored advertisement service. Much like how Google populates the first few search results with relevant paid advertisements, Amazon also shows its shoppers advertisements for products similar to those they are searching for. 
To generate as many sales as possible, Amazon Advertising prioritizes advertisements for more popular products with high sales numbers. This could make it difficult for a little-known business to get its advertising campaign off the ground with Amazon. Still, once an advertisement picks up momentum, it will start to see exponential returns.
Benefits of Amazon Advertising For Small Business Owners
Amazon is one of the largest online shopping platforms in the world. In 2020, they did nearly 386 billion dollars of business. As of 2021, they have over 300 million active users. These figures should clearly indicate that Amazon is the gateway to a vast market of regular shoppers. By selling products on Amazon or using Amazon Advertising, a small business or entrepreneur could leverage Amazon's existing audience to get their products in front of more people without the long, arduous process of developing a loyal customer base independently.
Another benefit of Amazon Advertising for small business owners is the pricing model. Amazon Advertising functions as a pay-per-click service—businesses that use the service to advertise only pay each time a customer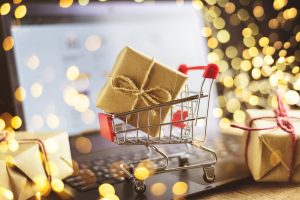 clicks on their ad (whether they buy the product or not). Pay-per-click advertising is usually a smart strategy for small businesses because they can be confident they are not wasting their potentially limited resources on advertisements no one sees.
A business might also choose Amazon Advertising for the guarantee of a positive advertising environment. Amazon is a well-known and reputable shopping platform, so brands that advertise with them are unlikely to suffer any loss of reputation that could result from advertising with a less trusted platform. 
More importantly, a person shopping on Amazon is already thinking of making a purchase, or they probably wouldn't be looking at the website. Since Amazon chooses which advertisements to display based on their relevance to the products the customer is searching for, business owners can be sure that anyone seeing their ad is already in the market for what they are selling. A business that advertises with Amazon can get their product before the customer at the crucial moment of decision.
Amazon Advertising also features an API that advertisers can use to track the results of their advertisements and adjust their approach accordingly. The ability to make data-driven advertising decisions is a significant benefit, especially for small businesses still trying to work out their advertising strategy. Insights gained through Amazon Advertising's performance data API can help a business streamline its advertising strategy and potentially save them from sinking money into ineffective advertisements.
Types of Amazon Ads
Amazon allows advertisers to choose between a few different advertising formats. This can provide some flexibility based on each advertiser's needs. Below are some of the most common types of Amazon ads.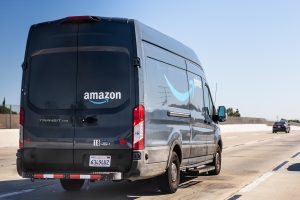 Sponsored products
Sponsored product ads appear as individual product listings displayed in the list of shopping results when shoppers enter a search. Usually, any Amazon search's first three to five results are sponsored ads, indicated by a small "sponsored" label directly above the listing.
Sponsored brands
Sponsored brand ads are very similar to sponsored product ads, except they promote a brand as a whole instead of a single product. They are usually featured as a row at the very top of the search results page and can display up to three products and a brand logo and headline. Customers can be routed to a custom branded landing page if they click on the brand logo or to the corresponding product page if they click on one of the products.
Product displays
Product display ads are not keyword targeted like sponsored product and brand ads. Instead, they are interest-targeted, meaning they are shown to customers who have demonstrated a pattern of interest in the category to which that product belongs. This type of advertisement is a little different because it leverages a customer's past buying habits rather than their current search terms. Product displays can appear in many places across Amazon's website, not just in the list of search results.
Tips For Optimizing Amazon Ads
Amazon advertising can get the product in front of the customer,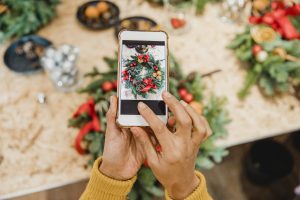 but it's still up to the ad to sell them on it. Here are a few tips for getting the most out of the ads that go up on Amazon:
Be creative with your ad copy.
One of the most significant advantages of advertising with Amazon is that it provides access to an established audience of shoppers. However, the size and reach of the platform also mean there is a lot of competition for shoppers' attention. Advertisers can give their ad campaigns a better chance of sticking out from the crowd by injecting a little bit of wit or humor into their ad copy.
Get to the point.
Catching shoppers' attention is essential, but convincing them to buy is the ultimate goal. Since advertisers have a limited amount of space to utilize, it's a good idea to make your Amazon ad copy specific and informative so that shoppers get the details they need to decide with minimal effort.
Use multiple ad formats.
If you stick with just one type of Amazon advertisement, you'll never know if another type could be working better. Sometimes, the best approach is to invest in all three main ad formats for the broadest coverage possible.
How Much Does Amazon Advertising Cost?
Amazon Advertising functions as a pay-per-click model, which means advertisers pay each time a customer clicks on one of their ads. The advertiser sets the cost per click, but the more competitive the bid, the more likely the ad is seen. This can save advertisers from paying for an ad that isn't getting any attention.
The cost per click is the same whether the click results in a sale or not, so it's up to the product itself to make the click price worthwhile.
An Advertising Platform for the Holiday Season
Small business owners hoping to take advantage of the upcoming holiday season to boost sales should consider investing in additional advertising channels. Whether a business is looking for a long-term advertising platform or a short-term home for a holiday ad campaign, they could likely find a solution that fits their needs with Amazon Advertising.
Join NFICA for $5 a year
NFICA has chosen MetLife, a trusted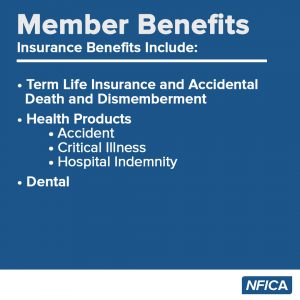 name in insurance for over 150 years, to provide competitively priced life insurance products and supplemental health insurance to independent contractors. This offer is for the members and spouse/domestic partner, and children of members of the NFICA and is not available to the general public. Learn More.