WHAT YOU DON'T KNOW ABOUT SEO CAN HURT YOU
Search Engine Optimization, or SEO, is the process of organically increasing traffic to your website by improving its ranking in search engine results. Every small business owner selling a product or service should understand SEO to increase their content's reach and engagement, given that nearly 93% of all web traffic comes from user searches.
When a user enters a query or search term into a search engine like Google or Bing, it runs the query through an algorithm that determines which web pages in the index are most relevant and displays them in order of relevance on the search results page. 
The goal of SEO is to get your content as high on this list of results as possible. 
How to Improve Your Content's SEO Ranking
The actual content of a webpage is an essential SEO factor to consider. One of the core methods search engines use to determine rankings is to analyze pages for keywords that match users' search terms.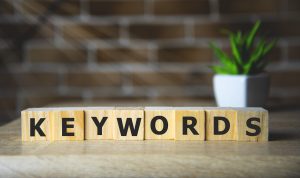 Anticipating which keywords your potential customers are likely to use in their searches and prioritizing those words and phrases in the written content on your page will go a long way toward boosting your page's SEO ranking. Identifying essential keywords upfront before writing allows you to approach your content with search engine visibility in mind.
Here is more to consider when talking about keywords:
Focus Keyphrase
Your focus keyphrase is the phrase you want your article to rank for in search engines. It should be a phrase that concisely and accurately sums up the topic of your content and one that people are likely to use when they search for information about that topic. 
The focus keyphrase should be included as close to the beginning of your content as possible. The first paragraph is essential, and the first sentence is ideal. Including the focus keyphrase early on helps search engine algorithms quickly recognize your content's topic, which leads to higher rankings.
Keyphrase Density
Keyphrase density is the frequency with which your keyphrase appears in your content. The keyphrase should appear regularly throughout your content and as organically as possible, but it has negative consequences for overusing it. Search engine algorithms can recognize when content has been intentionally stuffed with keywords and keyphrases and won't rank it highly because it's annoying for readers.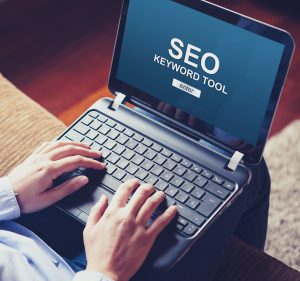 Keyphrase Synonyms
Search engines can recognize related words and concepts, which means your content can benefit from keyphrase synonyms in addition to the keyphrase itself. Using keyphrase synonyms increases the number of keywords your content ranks for. It helps maintain a good keyphrase density by breaking up the monotony of using the exact phrase repeatedly.
Long Tail Keyphrases
Long-tail keyphrases are longer and more specific than typical keywords or keyphrases. They are not as good for increasing search traffic but are great for attracting people searching for something very specific. The more specific your long-tail keywords are, the less competition you will have in the search engine rankings when someone searches that phrase. Content often has a focus keyphrase to improve the ranking for more common, general searches and several long-tail keyphrases to stand out from the competition.
Keyphrases in the Slug
A slug is the piece of a page's URL that identifies that particular page. For example, the URL for this article about slug optimization is https://yoast.com/slug, and the slug is "slug." Your content's slug must include the keyphrase because the slug is one of the factors that search engines look at when ranking pages. The slug is also visible to users in the search results list, so a slug that communicates the topic of the page will help readers determine whether or not your content is relevant to them.
Titles and Headings
Search engines also analyze titles for relevant keywords the same way they analyze the content on the page. A compelling title should be concise and to the point so that someone searching for a product or solution knows immediately that your page has what they are looking for.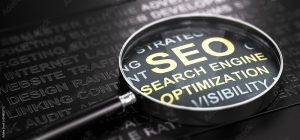 Since titles indicate what the content is about, the keywords that appear in them play a significant role in a search engine's ranking algorithm. Including the focus keyphrase in the title is an excellent way to improve the odds that your content will appear high in the list of search results. 
Headings do not have nearly as much impact on SEO, so you should write them with readability in mind. 
Title Tags
It's also a good idea to include keywords, or better yet, your focus keyphrase, in the title tag. The title tag is found in the page's HTML source code, and it's separate from the title or the main heading that appears on the page itself. 
Meta Description
A meta description is a short description of a page's content located in the HTML source code. Search engines will only display the meta description on the search results page if optimized with relevant keyphrases. The meta description does not directly impact SEO, but if readers see what they are looking for in the meta description, they are more likely to click on your content. A meta description should be concise but provide more information than the title tag—no more than about 150 characters.
Word Count
If your content is too short, search engine algorithms will have a more challenging time determining what it's about. Three hundred words should be the minimum, but content of at least 1,000 words stands the best chance of being ranked highly. Plus, the higher your content's word count, the more keyphrases and keyphrase synonyms you can fit.
Internal and External Links
Internal links are links from one page on your site to another page on your site. Including internal links can increase traffic to the linked content and can improve search engine rankings.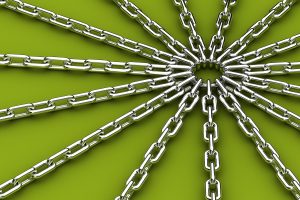 External links can take the form of either inbound links or outbound links. Inbound links are links from other sites to a page on your site, whereas outbound links are links from your site to a page on another site. 
If your page receives a lot of inbound links from other sites, its search engine ranking will improve. Outbound links won't necessarily do anything for your page's SEO, but it's good practice to link to other applicable content. If no one adds outbound links, then no one gets to benefit from inbound links. Of course, it would be counterproductive to link to a direct competitor's content.
SEO Done Right
For a great example of effective SEO, take a look at Nike's website.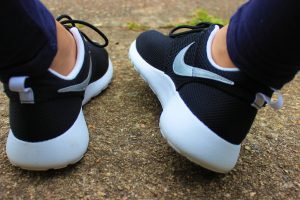 At the top of the page, they have their products listed in categories. But, rather than directly list the names of different shoes, Nike's lists focus on the purposes each shoe serves, like running, tennis, or basketball.
If someone wants to buy a new pair of running shoes, Nike's Air Zoom Pegasus 38s might be precisely what they need. But what are the odds of someone entering "Nike Air Zoom Pegasus 38" into the search engine unless they already know what they're looking for? By listing these shoes under the categories "men's" and "running," Nike has dramatically increased the odds of getting their shoes in front of the person who hasn't yet decided what they want and searches Google for "men's running shoes" to help them make their choice.
Even more interesting about Nike's SEO is how they cast their net beyond just people looking for shoes. At the time of writing, the first thing that draws a visitor's eye to Nike's site is a colorful ad featuring Megan Thee Stallion with her name written across it. This is a clever SEO tactic that will boost Nike's ranking by tapping into web traffic for the popular search term "Megan Thee Stallion." 
Obviously, a brand that doesn't have a partnership with Megan Thee Stallion the way Nike does would not use this specific tactic. However, the takeaway is that identifying areas of cross-interest can allow you to expand your possible keywords and draw in web traffic from a wider audience.
Start Optimizing!
SEO can seem like a daunting topic to a self-employed content creator just starting out, but taking the time to understand and apply it is the fastest way to grow brand awareness and increase engagement. Hopefully, this simple guide can help you optimize your site to get more organic traffic and set you on your way to becoming an SEO expert.
Join NFICA for $5 a year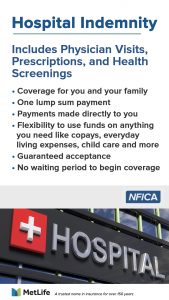 OUR HOSPITAL INDEMNITY INCLUDES PHYSICIAN VISITS, PRESCRIPTIONS, AND HEALTH SCREENINGS
People get sick and have accidents. It happens all of the time, sometimes requiring a trip to the hospital. Imagine your child getting hurt on the school playground or your spouse undergoing an emergency appendectomy. Even with medical coverage, additional expenses can add up quickly. In an emergency, there's little time to worry about hospital bills. Having the financial support you may need when the time comes means less worry for you and your family. LEARN MORE ABOUT OUR HOSPITAL INDEMNITY SUPPLEMENTAL COVERAGE.