SHIFTS IN THE SOCIAL MEDIA LANDSCAPE
It's safe to say that owning a small business in 2022 looks MUCH different than it did even five years ago! With accelerated growth in social media, it can be challenging to keep up with emerging platforms, trends, and updates. Two major players deserve your attention if you're a freelancer, independent contractor, or network marketer.
Let's dive in by starting with an app that has drastically shifted the social media landscape. 
TikTok
It is no secret that the development of TikTok, a short-form video sharing and streaming platform that hit the app store in 2016, is a force to reckon with.
Did you know:
How to Grow on TikTok in 2022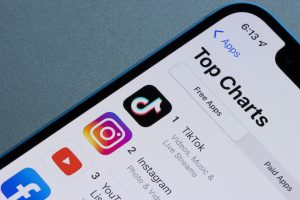 TikTok is not much different from other social media apps where consistency is key. With that being said, there are a couple of things that can boost your success chances on this platform.
Post 6-8 times a day—The more frequently you post, the greater the chance your content will reach more people. We know this can feel daunting, but keep in mind, TikToks are short videos and don't take long to make. Along with this, the editing process is seamless and can be done inside of the app. 

Follow the trends— Keeping up with what is popular on the app will allow your content to stay relevant and boost your chance of reaching new eyes because trending content gets pushed more. You can create this type of content by using trending audio, video, dances, and more. For example, 

Set Active

, a female-owned activewear company, uses trending audio to showcase its most recent launches and sales. A brand that has done a great job utilizing trending dances to promote its product is a boutique called 

Madison and Mallory

.
Follow LaterBlog  and TikTok newsroom to stay up to date on everything in the TikTok community, including breaking news and the latest trends taking over TikTok.
Recent Updates You Should Know About in 2022
Creating high-quality TikToks just got easier! A new feature was unveiled by Canva, a content creation and planning platform that enables new TikTok templates and publishing features to their CanvaPro subscribers. This means that you can edit and upload your beautifully designed Tiktoks straight from Canva.
Instagram
As of 2022, Instagram had over 1 billion users worldwide! While this app started as a photo-sharing app, things have drastically shifted in recent years.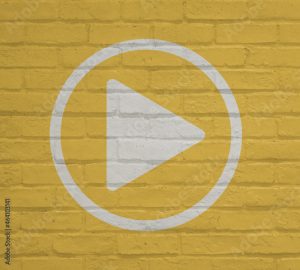 In 2021 Instagram announced that it is shifting to a video and entertainment-based platform to compete with leading apps like Tiktok and Youtube. With this being said, Instagram has grown a lot and isn't stopping anytime soon. 
So, how do you stand out and grow your following authentically on this oversaturated app?
How to Grow on Instagram in 2022
Get on 

Instagram Explore Page

 — a page that showcases posts and videos solely based on an individual's interests. 

Post consistently—According to Hootsuite, you should be posting anywhere from 3-7 times per week for optimal growth. 

Optimize hashtags—Use 10-20 hashtags.

Learn about the 

best times to post

.

Collaborate with others in your niche. Take advantage of the new 

Collab Feature

 that allows you to invite someone to share the same Reel or post to your feed.

Use 

shopping reels

 to direct your audience to your online store.
Recent Updates You Should Know About in 2022
As of January 2022, Instagram launched Instagram Subscriptions. This new feature allows content creators to share exclusive content with subscribers and make recurring monthly income on Instagram. Instagram subscriptions will enable you to do exclusive lives and stories. 
Join NFICA for $5 a year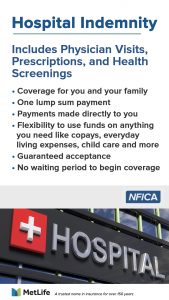 People get sick and have accidents. It happens all of the time, sometimes requiring a trip to the hospital. Imagine your child getting hurt on the school playground or your spouse undergoing an emergency appendectomy. Even with medical coverage, additional expenses can add up quickly. In an emergency, there's little time to worry about hospital bills. Having the financial support you may need when the time comes means less worry for you and your family. LEARN MORE ABOUT OUR HOSPITAL INDEMNITY SUPPLEMENTAL COVERAGE.