Marketing—It may be your favorite or your least favorite part of your job. But here's one thing we can agree on: right now, like so many things, it's a little complicated. Done right, it can be so rewarding for you and your clients and customers. Done poorly, and it can lead to some big challenges for our industry. 
Before we talk about the next steps, let's get a little context. Right now, retail is both sinking and swimming. Women's health retail is up 215%, household cleaners are up 195%, the herbal supplement industry is up 132%, and of course breadmakers 652%!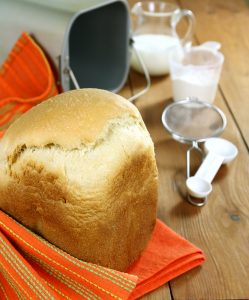 Will that last? We don't know. While some have kept their jobs and are spending online rather than in person, there are more than 30 million people who have claimed joblessness. Like so many things in life today, we can't predict a lot right now. 
So today, instead of a one-size-fits-all "to do" list to boost your marketing, we're sharing three most helpful categories that follow a new marketing mindset. We hope it increases the creativity you already have as you continue to market in this pandemic world! 
The Truth: Let's start here because it matters the most. Claiming to cure anything isn't allowed, especially COVID-19. So, with health products that may provide some benefit, ask: "How can my product be most helpful now?" Preventing or curing may not be the option, but sharing what you know it can do is helpful.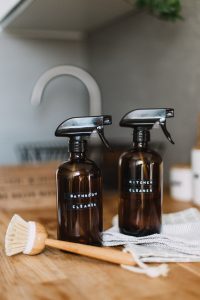 The Angle: Being relevant always matters. Especially in this pandemic. But these intense times also mean we have to be a little more careful. For example, before this situation, it may have been an OK thing to casually or humorously hint that a glass of wine can soothe stress. But is that the most helpful message to send in today's ultra-stressful (for many) environment? Does it promote a healthy mindset? Instead, think about the most helpful marketing angle related to your product. 
Don't talk about wine "taking the edge off"; talk about its contribution to recreating your favorite restaurant for an at-home date night. 

Essential oils may not heal ailments, but they can contribute to the sought-after scene in which mom gets 15 minutes to herself, oils running, for some peace and quiet during nap time. 

Healthy food products can reinforce the positive by describing that "boost of energy" rather than reminding busy people that they just don't have time to eat with all that's going on at home. 
The Most Help: If you haven't caught it, we used the term "most helpful" a lot. It's a proper mindset because it's that spot where truth meets your product's most beneficial and practical use today. Try this: make two lists. One is the truth of what you know you can market about your product. The second is the challenging situations we all find ourselves in. Put them side by side and match them up, and you'll find some great ways to market. For example, if you sell cleaning products, list the product and benefits, then list out the increase in kid spills, the lack of paper towels in the stores, the need to conserve any and every bit of soap and cleaning wipe.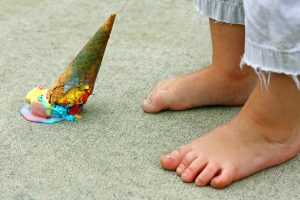 Then you can start marketing reusable cloths as a way never to have to hunt for disinfecting wipes, or super-concentrated cleaning products that can last. 
As a community of direct sellers, what's the most helpful to us together? Let's keep each other accountable. When we see a creative idea from our colleagues, send a round of applause, or even ask to emulate it with your customers! And when we see practices that may raise an eyebrow, because we're all in this together, let's offer a private nudge or question, not a shaming public refute. 
After all, we each have the opportunity to promote what's most helpful in these times. And that's what we all need. 
In our last blog post, we talked about how to select the best website builder to suit your needs. Now we're ready to discuss your website design and layout.
Website Design
According to Stanford research, "Judgements on a company's credibility are 75% based on the company's website design." In short, website design includes webpage layout, content production, and graphic designs. If you've chosen to use a pre-designed template from your website builder, you may not have as much control over the webpage layout, so choose wisely. However, you likely will have control over colors, text styles, graphics, and content.
Webpage Layout
When selecting your layout, think about what is called visual hierarchy. The visual hierarchy communicates the order of importance of your content and includes scanning patterns, the use of white space, repetition, and flow. Here is an article that explains this nicely.
Choosing a Website Color Scheme
You can't deny that color often evokes feelings and emotions. When you're amused, you're "tickled pink," when you go out to have a good time, you "paint the town red," and when you are sad, you are "feeling blue." Neil Patel does a good job describing the psychology of color to increase website conversions.
Practically speaking, colors create brand recognition, develop order, and make certain elements stand out. The areas that use color are headings, text, links, and CTA buttons, to name a few. Unless you have a natural aptitude, selecting your color palette can feel overwhelming. These free tools make it easy: Coolors, Adobe Color CC, Image Color Picker, and Colorkuler.

Typography
The number one job of a font is readability. It seems simple, but a lot of sites get it wrong. Readability is based on two components, text presentation, and its context. Text presentation includes font, font size, color, spacing, and contrast. Context is the actual words or sentences that are written on the page. Here's what you need to know about the presentation:
don't use more than three different fonts
make sure font families complement each other
consider web-safe fonts
limit line length to 30-40 characters per line for mobile readability
use good color contrast between text and background
Graphics
Graphics enhance your website and make it visually appealing. More importantly, though, graphics help communicate ideas and should be relevant to your content. So, use images that speak for you and explain your product. Studies show that people remember 80% of what they see and only 20% of what they read. Did you know that images can also boost your SEO? As more people view your pictures, your ranking will improve.
Something else that can affect your SEO is your image size. If your image size is too large, it will take longer to load and slow down website performance. 47% of people expect a web page to load in 2 seconds or less. Here is more information on image sizing.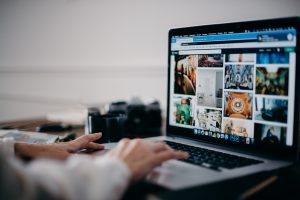 There are some great tools for creating graphics that offer a free component such as Canva, Adobe Spark, and Pablo. And of course, stock photo sites abound. Or better yet, take your own pictures for something purely unique! Whether you choose to create images, use stock photos, or your own, certain rules apply.
Photographs should be uploaded as a JPEG
Graphics are saved as PNG's
Other Things To Consider
Have a clear Call To Action (CTA) on your Home page such as sales, demo's or interactive tools

Include contact information

Graphics are not just for the Home page but should be on the interior pages too

Use testimonials

Don't forget your social media icons for Facebook, Instagram, and any other channel
Follow NFICA on Facebook and LinkedIn to keep up with all things direct sales related!
If you're a direct seller and don't have a website or online store, you're missing out on a huge opportunity to capture a portion of the ever-growing eCommerce marketplace and its more than 227 million shoppers. 
Websites serve as a marketing tool for your brand, but some are only used as an eCommerce site. Many direct sellers and online retailers take advantage of both, complete with a blog, about info, news and updates, and links to social media accounts, along with a heavily-populated online store. 
So, where do you start? 
Some popular direct sales companies such as Juice Plus, Herbal Nutrition, and Avon provide their distributors with websites and marketing tools to promote their businesses. However, if you work for a company that doesn't, you can create your own using any one of the many website builders available online.
Three of the most popular website builders are Wix, Squarespace, and WordPress. While building your website may seem intimidating, these and other website-building products can make the process simple, with pre-designed templates and built-in marketing tools. 
Let's take a look at which ones might be right for your business.
Wix started as a simple drag-and-drop website builder but has evolved into one of the most popular eCommerce builders on the market. Its basic features are affordable with a range of subscription packages for website and eCommerce functionalities. Depending on how elaborate you want to get with your site, it can get expensive quickly. Wix offers hundreds of pre-designed templates, enabling anyone to build a beautiful website or online store quickly and easily. While customization is available, it is limited. Wix offers the ability to easily add product pages, categorization, and inventory tracking. Keep in mind, though, that you can only sell products on Wix, not services. And there is no abandoned shopping cart recovery. Marketing features include limited SEO optimization, email marketing campaigns, and a pretty solid logo design option that makes creating your business logo fast and straightforward. Wix claims to be responsive to any size screen, but in truth, it's not, unless you adjust it manually. Wix is an excellent option for those who want a basic yet beautifully- and efficiently-designed eCommerce site.
Pros
Simple drag-and-drop website design great for beginners

Email marketing campaigns

Robust logo design
Cons
SEO and Google visibility available but limited

Ecommerce options are limited

You can't switch templates once your site is published
If you're curious about what an eCommerce website can look like on Wix, take a look at this example. 
One of the hottest trends right now is the subscription box, made popular by companies such as Blue Apron, Ipsy, and Bark Box. Need grooming products? There's a box for that. Want to try a new wine every month? You're covered. Everything from coffee to cosmetics can be delivered to your front door regularly. Subscription box services are a hit because they appeal to human's desire for convenience and new experiences. The advantages of this model are not only the recurring revenue but also building loyal relationships with your customers and increasing the ability to grow your customer base.
Two types of subscription models include Curation Boxes and Replenishment Boxes, also referred to as "specific item." 
The curated boxes are centered around a specific theme or niche that includes new products or samples. It's the anticipation and self-indulgence that make these especially fun. For example, Mystery Tackle Box is for the serious fisherman. Experts hand select "high quality" lures, bait and tackles for $15 every month or $165 for a full year with free shipping. About 65% of subscription services use the curation model. This option is more challenging to implement for a variety of reasons, which we'll describe.
Replenishment boxes, on the other hand, enable consumers to automate the purchase of a recurring need. The replenishment model should be convenient and economical. Dollar Shave Club quickly comes to mind when we think of this model. "Dollar Shave Club made it so a guy would never have to go to a store to buy a razor again." So, for $3 plus shipping, you'll receive a new set of cartridges every month. This model is easier to implement in that it may be as simple as creating a recurring shipment option during checkout.
Millennials and Gen Z are surpassing Baby Boomers as the largest consumer group in the United States. In response, major retail brands are now focusing their efforts on these younger generations, appealing to them in a variety of ways to gain their business.
As a direct seller, you can't afford to cater your marketing efforts to one or two specific generations of buyers. It's essential to understand how to communicate effectively with each generation and where to reach them.
Here's some advice.
Gen Z's oldest member is 23 in 2020
Gen Z is the largest generation in the US, now overtaking Millenials. Therefore, it's essential to learn how to publish branded content that this demographic can embrace.
According to Forbes, video content is key. Generation Z prefers YouTube over all other social media platforms, and they also use YouTube differently than the generations before them. Gen Z uses YouTube to be entertained and as a de-stressing mechanism. So, what do you need to know about your video content? 
Make your content personable and authentic. For example, tell your story about how you got into direct sales and why you feel passionate about the products you sell. Show how you and your friends use your products daily. Talk to your viewers and encourage them to leave comments so you can interact with them directly. Stay positive. Choose to tell the benefits of drinking a protein shake and not what will happen if your body doesn't get enough protein.
Millenials youngest member is 24, and the oldest member is 39 in 2020
Millennials use mobile devices for almost everything, therefore providing a mobile-first experience is essential. This means designing your digital content around a mobile device first and a desktop device second. For example, size matters on your eCommerce website. Think about browsing your site with your thumbs on a four-inch screen. Buttons need to be large enough to be tapped with a finger and far enough apart, so you don't accidentally click the wrong one. Keep your menus simple and your checkout forms as short as possible. Use accelerated mobile pages (AMP) for a faster and more optimized user experience. Here is more information on AMP.
If you are a direct sales consultant, you know how important it is to have your friends' support, especially if they are just starting out. Consultants are responsible for building their business, which includes start-up costs, building their brand, and getting a solid customer base. This takes a lot of time and sacrifice. So, think about what your friends did to help you and return the favor twofold.  
The sobering fact is that 20% of small businesses fail after the first year, and 50% fail after five years. The good news is, women-owned small businesses are growing and surviving! 
There are plenty of ways you can help support direct sellers without spending money. Here are just a few: 
Promote their business
Word-of-mouth marketing is one of the best ways to increase customer traffic for small businesses. Start a chain reaction by referring friends to buy from small businesses, like direct sellers. This word-of-mouth promotion doesn't need to be a full-court press but instead can happen organically in day to day conversation. For example, during your cycling class, let your friends know that you tried a new energy drink that you like. Or take that hot new nail polish color with you to your next mani-pedi and tell the folks around you where you got it.
Share and comment on social media
Supporting small businesses doesn't necessarily mean spending money. You can show your support by commenting on and sharing posts from and about their business. It increases engagement and brand awareness. If you share a favorite product, make sure you post a photo of it, write a caption of why you love it and how you use it, and then tag the seller and provide a link to their business page. This social sharing helps them gain potential new followers through an audience that may not otherwise have known about them or their products.
If you're on social media, you've more than likely noticed the use of hashtags on a variety of posts, whether it's on Twitter, Facebook, Instagram, or Linkedin. You might have even used them yourself. 
If you're currently using hashtags, are you using them correctly as you market your business on social media? 
If you have never used a hashtag, but are interested in doing so, then stick around, because we'll tell you how. 
Before we explain how you can use the power of the hashtag to help promote your business, let's talk about what they are intended for when it comes to marketing. 
Hashtags explained
The # symbol has been around for more than ten years on social media. Though it was initially used to describe a feeling (like #blessed or #jealous) or a situation (#toooldforthis or #sassypants) it's since become a powerful marketing tool used by large and small companies alike to denote marketing campaigns, conferences, sales events and more. It's a way of creating awareness for a topic, brand, or product. 
Hashtags are a way social media sites organize and curate topics. Users add the hashtag symbol—which is also known as the symbol for number—to whatever word or phrase they want to convey in their posts so they can be found in the collection of other posts using the same hashtagged word or phrase. 
Why would they want to do that? 
If you're an individual, it's about being part of a group of other like-minded individuals on social media. It's about being part of a larger conversation around that particular hashtagged word or phrase.  
If you're a small business or direct sales consultant, it's a way to create brand awareness for potential customers.
For instance, if you're a network marketer that wants to promote an upcoming sale, you'd use a hashtag as part of your social media campaign, so your posts about the sale are more searchable and easier to find in the vast world of social media. 
If you've ever been to a conference, you've most likely heard the conference host or sponsor ask attendees to include a specific hashtag to help promote the event on social media. This was most likely a hashtag that was created specifically for that event to create awareness for the conference online and to unite attendees by sharing photos, thoughts, presentations, and memories. It's also an excellent way for organizers to curate all of these posts so they can get an idea of how successful the event was. 
Do hashtags work? 
Yes, if used the right way. 
Here are a few statistics to prove that if used correctly, hashtags can bring more engagement to your social media efforts: 
If you don't use a hashtag on Twitter, your tweet only stays relevant

around 15 minutes

. A hashtag extends the life of your tweet and keeps it relevant longer.

If you include one or two hashtags in your post on Facebook, you could receive, on average, up to

177 more interactions

than posts without hashtags. 

Posts on Instagram receive

around 12% more engagement

than posts without hashtags. 
"Walk with the dreamers, the believers, the courageous, the cheerful, the planners, the doers, the successful people with their heads in the clouds and their feet on the ground." Wilferd Peterson, The Art of Living
We've all heard the saying, "Choose your friends wisely," but what exactly does that mean and why does it matter so much? It's crucial, in part, because the people you surround yourself with will impact the way you think, feel, and act, not only in your personal life but your professional life as well.
Plus, let's not assume that the people you hold close personally are the same people you rely on in a business relationship.
In business, it's essential to have a support system of people you trust who will help you get through tough times, people who aren't afraid to tell you the truth (even if you don't want to hear it) but will also celebrate you and your successes. So, who are these people, and where can you find them?
There are plenty of places to look – conferences and workshops, spaces like coffee shops and public workspaces where other business-minded folks work from, and even social media. Chances are, you already follow people who you admire online anyway. If they are accessible, why not send them a message? And if they are local, ask them if they would like to meet for a cup of coffee. The worst they can say is no.
Let's look at the five kinds of people you should surround yourself with to help empower you and your business.
1. The Inspired
Inspiration comes in many forms – books, quotes, movies, music, business conferences, podcasts; you name it. But how many people do you know who have led fascinating lives, overcome obstacles, and make you want to live a better life? If you don't have anyone in your life that challenges you to be a better version of yourself, then it's time to start looking. A great place to begin is by watching TED Talks, which are presentations by people who have inspiring stories to share. Having at least one person who inspires you to be your better self is a great first step in growing your business.
2. The Motivated
Motivation can be hard to muster. But when you surround yourself with people who seem to ooze success, who spend their time wisely working on their business, who always seems to be productive in ways you aren't, it can rub off on you in subtle and surprising ways. Associating with motivated folks can cause you to look at your work habits and question why you're not getting more done for your business. You'll find that motivated people are great at making realistic goals and meeting them on a continuous basis.
3. The Open-Minded
Seek out professionals who are willing to look at all possible solutions before making a final decision. If you need to troubleshoot problems, this is the person you want by your side. It may lead to some pretty creative thinking that could present answers you might never have thought of otherwise. The more open-minded folks you surround yourself with, the more you'll learn about the importance of adaptability.
Whew! You've survived the holidays, and you've made it to 2020. 
Hopefully, you've already made a business plan and a few business-related resolutions for the new year. 
The problem is resolutions are easy to make and, unfortunately, just as easy to give up on. That's because they tend to be too broad. Your new year resolutions need to be specific, so they are more impactful on the growth of your business and you personally.
We have a few suggestions for you. But before we delve into them, it's essential to examine what you did right and what you did wrong last year. Taking stock of the past year before making your resolutions helps you define more appropriate goals for yourself and your business. 
So, grab a pen and paper and prepare to take stock on the current state of your business and how you got here. 
Celebrate your most significant accomplishments of 2019
Let's start with the positive. 
Last year you made some decisions that positively affected your business. Think about everything you did right in 2019. Out of all of them, what were your most significant accomplishments? 
Now, why were these accomplishments successful? What obstacles did you overcome to ensure these strategies helped grow your business? 
How can you build off these successes in 2020? 
Embrace your failures so that you can learn from them
So, you had some wins last year. 
But you've undoubtedly had some losses. 
It happens with any business. 
Along with your greatest successes from last year, make a list of your failures. Then list the reasons you think contributed to these failures. 
Maybe your social media strategy was ineffective, and you didn't see the growth in your audience that you would have liked to see. Or perhaps your product parties didn't warrant the uptick in sales or new clients you were expecting. 
Mistakes are made so you can learn from them. As the famous saying goes, "fail fast." 
Now that you've listed your successes and failures from 2019, it's time to look ahead to 2020. 
Use the lessons you learned last year to grow your business in 2020
Using the two lists you made, it's time to think about your 2020 resolutions. 
As we mentioned earlier, we do have some recommendations. Though they won't be easy, these resolutions will help you think about ways to further address your successes and failures from last year so you can build from them throughout the year. 
Shipping is one of the highest costs for online businesses. With large eCommerce retailers such as Amazon, Target, and Wal-Mart offering free shipping on a variety of items, it's difficult for smaller businesses to compete. 
As a small business owner or independent contractor, it's challenging to offer your customers free shipping because it cuts into your profits. But there are ways you can reduce your shipping rates, to save your customers money.
Or, if you insist on staying competitive with your competition, we can offer ways for you to save on shipping costs and still allow you to provide free shipping to your customers. 
Educate yourself on weight calculations
Comparing shipping rates with the USPS, UPS, FedEx, and other shipping companies can be a little confusing. When you're looking at prices, these companies will ask for a couple of different aspects of the product you're trying to ship to help determine the cost of the shipment. First, let's look at the weight.  
When it comes to shipping, there are two kinds of weight: 
Weight – this is the basic weight of the product you want to ship, measured in pounds or kilograms 

Dimensional weight – also known as volumetric weight, this measures the deepness of the shipping box and is used to standardize shipping costs
Though there doesn't seem to be that much difference in these methods, knowing how costs are applied, can save you money. 
Typically, the USPS uses weight to calculate billing, while most of the other shipping companies like FedEx and UPS use dimensional weight. USPS usually increases its rates with every ounce, while the other companies increase rates by the pound. 
To save in shipping costs based on the weight of your package, find a way to cut your shipment weight with USPS. Use a scale to weigh everything that's going to go into your packaging like the filling, tape, inserts, and bubble wrap. The USPS will automatically upgrade a shipment from "First Class" to "Priority" if the package weighs over 16 oz. Save money with USPS by trying to keep your packages under 16 oz. "First Class" is a lot cheaper, and your package will get to its destination around the same time as "Priority."
With UPS, FedEx, and others decrease the volume of the box you're using to ship your item to reduce dimensional weight. 
Because carriers who use the dimensional weight to set shipping prices vary depending on the dimensional factor they choose, costs can vary. FedEx, for instance, uses this formula to calculate its shipping: 
(length x width x height / dimensional factor)
FedEx's current dimensional factor is 180. 
This formula allows FedEx to charge all boxes as if they are the same density. So, popcorn and charcoal will cost the same to ship at FedEx if the same sized box is used. But, FedEx offers flat rate boxes that are exempt from the dimensional weight, which means if you're able to use the flat rate option, it's usually cheaper for you.